Neon Indian Unveil London Show Next Week & Free Download!
aaamusic | On 04, Aug 2011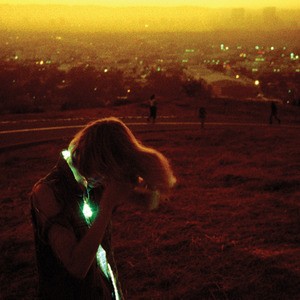 Neon Indian is back with his second full-length offering 'Era Extraña', to be released on October 10th through Transgressive Records.
A special one-off London date has also been announced for Tuesday August 9th at Islington's Electrowerkz venue. NPR exclusively revealed new track 'Polish Girl'' which you can hear by going to the Neon Indian Facebook page and clicking 'Like':
If that's not enough, Neon Indian is also riding high in the blogging charts with the first taste of Era Extraña', 'Fallout' which is online for free download now.
Download 'Fallout' here:
The brainchild of Alan Palomo, who's 2009 debut 'Psychic Chasms' not only earned the 20 year-old a place on numerous year-end lists, but assisted the forming of a genre that, though known by a few names now (hypnagogic pop, glo-fi, chillwave), summoned a very unique and specific electro-mangled sound. NME, Pitchfork, Dazed, Rolling Stone and The Fly all praised Palomo for his adventurous new sound and he was invited to open for bands ranging from Massive Attack and The Flaming Lips to Phoenix and Chromeo.
After nearly two years on the road and a drop-in four-song EP collaboration with The Flaming Lips which was released earlier this year, Palomo returns this autumn with 'Era Extraña'. This time around, we see a darker shaded sound document that tosses somewhere between an 8-bit shoegaze record and peering through the fence of a teenage apocalypse drive-in flick.
Written and recorded last winter an apartment in Helsinki, Finland during its short solstice days, 'Era Extraña' was ice sculpted from arpeggiated synth-scapes and scribbled journal entries made during his stint there alone in constant solitude.
"It's the closest you can get to feeling like you're at the edge of the earth," he says. "And there were moments where I lost sight of what I was really there to do."
All throughout, the undulating moods of the record are guided by a haunted three-part instrumental titled 'Heart: Attack, Heart: Decay, and Heart: Release'. Once completed, the layers were thawed and reassembled by Dave Fridmann (Flaming Lips, MGMT), who mixed the album and did additional production with Palomo at his Tarbox Studios.
For those that fancy dabbling in all things electronic, you can order a deluxe edition of Era Extraña from the official Neon Indian website. Including the album on CD and vinyl, a T-shirt and poster, you also get a mini analog synthesiser named the PAL198X. Created by the Austin-based Bleep Labs and Palomo himself, it allows you to create obscure sounds by interacting with the environment around you. Palomo has this to say:
"We teamed up with our brethren homies in Austin, Bleep Labs, to proudly bring you the PAL 198X. It's a triple triangle-wave oscillator noisemaking device with interchangeable controls for maximal sonic contortion. You can attach knobs, light-reactive photocells, and a variety of other devices for semi-modular capabilities. It can interact with a variety of objects around your house whether electronic in nature or not. It can even interact with your pet. It does not make the same sound twice. Basically, I want you to hack this fucking thing."
Here what it can sound like here: http://soundcloud.com/dr-bleep/pal198x