Nerina Pallot – Video
aaamusic | On 04, Aug 2011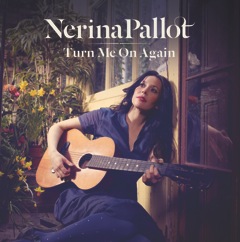 Nerina Pallot gets a little flirty with the release of 'Turn Me On Again'.

Written by Nerina and produced by Bernard Butler, is three and a half minutes of euphoric pop that zips alongs with heady va-va-voom. And if the title wasn't clear enough, Nerina explains what the song is about: "It's essentially a song about shagging, but specifically the bit before you've seen the goods and you're in that flirty, chemistry soaked phase. The phase before you find out they still live with their Mum and/or have a wife and kids tucked away somewhere."

'Turn Me On Again' is released August 22nd. It's taken from her critically aclaimed album 'Year of the Wolf' which is out now.