Johnny Winter returns with 'Roots', a new album for September release
aaamusic | On 05, Aug 2011
ICONIC BLUESMAN JOHNNY WINTER RETURNS WITH NEW ALBUM "ROOTS"
DUE OUT SEPTEMBER 26TH, 2011
SPECIAL GUESTS INCLUDE VINCE GILL, SUSAN TEDESCHI, SONNY LANDRETH, JOHN POPPER, EDGAR WINTER, WARREN HAYNES, JOHN MEDESKI, AND MORE!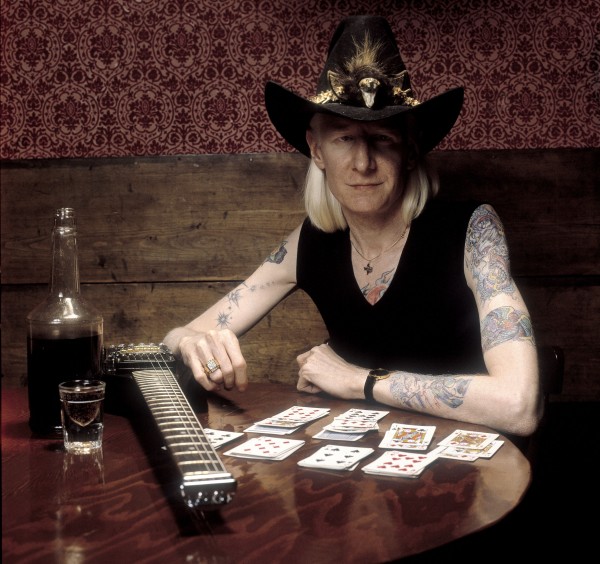 The legendary Johnny Winter will release his new studio album entitled Roots on September 26th, 2011 via Megaforce Records. This album returns Johnny to his roots by paying homage to the iconic blues heroes whose pioneering music influenced Winter's own signature sound and style. Roots is the follow up to his Grammy-nominated I'm a Blues Man.
A host of special guests join Winter trading licks in honoring his idols, including
Sonny Landreth, Vince Gill, Warren Haynes, John Popper, Jimmy Vivino, Derek Trucks, Susan Tedeschi, John Medeski and Johnny's brother Edgar Winter.
Among the 11 tracks that together represent a veritable history of the blues are songs by the genre's elder statesmen including a version of Robert Johnson's 1936 recording "Dust My Broom." Winter pays respect to the greats who came to prominence in the late 1940s and '50s including Elmore James' "Done Somebody Wrong," Bobby "Blue" Bland's "Further on up the Road" and Chuck Berry's first hit single, "Maybellene." Also featured is "Come Back Baby," written by Walter Davis and made popular by Ray Charles, Jimmy Reed's 1961 hit "Bright Lights, Big City," and Muddy Waters' version of "Got My Mojo Working." Brother Edgar guests on "Honky Tonk," the one instrumental featured on Roots. Rounding out the collection are Little Walter's "Last Night," Larry Williams' "Short Fat Fannie" and T-Bone Walker's "T-Bone Shuffle." This special project was directed by famed guitarist Paul Nelson who's role is as both producer and performer on this recording.
Track listing and special guests joining Mr. Winter on Roots:
1) "T-Bone Shuffle" (featuring Sonny Landreth slide guitar)
2) "Further on up the Road" (featuring Jimmy Vivino guitar)
3) "Done Somebody Wrong" (featuring Warren Haynes slide guitar)
4) "Got My Mojo Workin'"
5) "Last Night" (featuring John Popper on harp)
6) "Maybellene" (featuring Vince Gill on guitar)
7) "Bright Lights, Big City" (featuring Susan Tedeschi on lead guitar/vocals)
8) "Honky Tonk" (featuring Edgar Winter on sax)
9) "Dust My Broom" (featuring Derek Truckson slide guitar)
10) "Short Fat Fannie" (featuring Paul Nelson on guitar)
11) "Come Back Baby" (featuring John Medeski on organ)