LADYTRON ANNOUNCE NEW SINGLE 'MIRAGE' AVAILABLE FROM SEPT 12TH
aaamusic | On 07, Aug 2011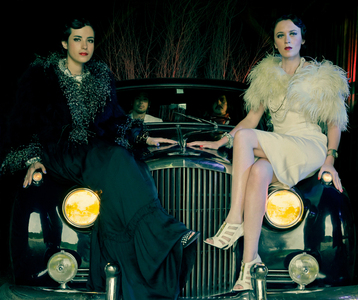 LADYTRON
ANNOUNCE NEW SINGLE – MIRAGE – AVAILABLE FROM SEPT 12TH ON NETTWERK
With their highly anticipated fifth studio album Gravity The Seducer set for release on September 12th, Ladytron herald its release with a new single Mirage.
Mirage follows the release of White Elephant and as band member Mira Aroyo explains "scenes that are set up in Mirage return and reflect in later track Melting Ice".
The UK-based quartet (Daniel Hunt, Reuben Wu, Helen Marnie and Mira Aroyo created Gravity The Seducer to operate like a book, with tracks acting as chapters that hold the album together. The new album was recorded in the Kent countryside with co-producer Barny Barnicott (Arctic Monkeys, Kasabian, Editors) at the helm. For Gravity The Seducer, the band wanted a grander sound, incorporating more baroque elements.
Says Hunt – "it is more of a jump than the last album was, more ethereal & melodic, a touch more abstract in places than we've gone before, baroque 'n' roll. It was a pleasure to make, took us right through last summer. It's our best record in my opinion," he continues.
You can listen to a selection of tracks from the upcoming album, including the forthcoming single 'Mirage' here.
The release this spring of the quartet's Best Of 00-10 cataloguing a musical career spanning more than ten years featured seminal tracks such as Playgirl, Seventeen and Destroy Everything You Touch and prompted exceptional reviews across the board. A sold out show at London's Forum marked it's release and Ladytron, who will tour the US this autumn, will return to the UK for shows in early 2012.
The critics on Best Of 00-10….
"One of the great credible pop bands of our time" – MIXMAG
"Sublime and hooky" – NME
"icily beautiful pop" – Q
"Symphonic grandeur" – THE TIMES
"(Ladytron) make something original and affecting from familiar machinery" – UNCUT
"Songs that summon up times when the pop charts could support their share of darkness" – WORD