Dangerous! unveil new single 'Movers N Shakers'
aaamusic | On 12, Aug 2011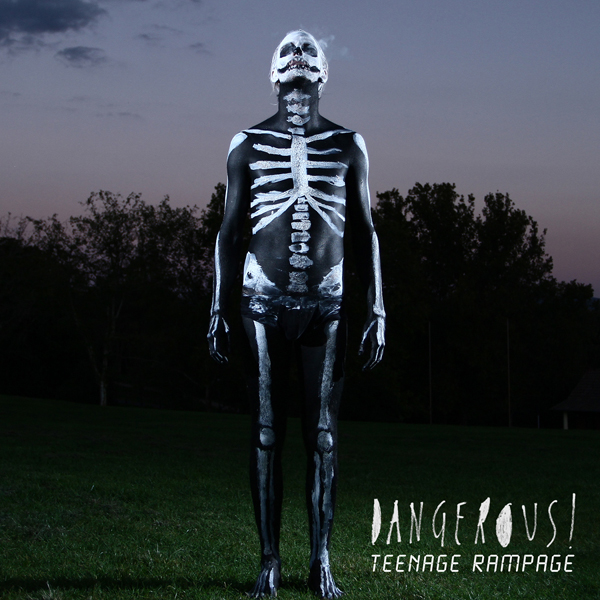 Dangerous!
Young Rockers Unleash new track 'Movers N Shakers' // Single set for release 12th September
UK dates with Young Guns in September
Upcoming Australian garage rockers Dangerous! have just released a new track from their forthcoming album 'Teenage Rampage' which is set to be released through Epitaph on 19th September.
Dangerous! – Movers N Shakers by Epitaph Records
There aren't many bands left these days who genuinely embody rock n' roll's raucous spirit, which is why a brash young band like Dangerous! is more vital now than ever. Teenage Rampage was recorded in Los Angeles with Grammy-nominated producer Ulrich Wild (Deftones, Pantera), mixed by Marc McClusky (Weezer) and features 12 energetic anthems literally bursting at the seams with youthful enthusiasm.
"It's interesting because all of us have a different favourite song on the album," band front-man Tommy explains, "there's really not any filler there." By combining the swagger of The Vines, the edge of early Guns N' Roses and the energy of Australian rock icons AC/DC, the band have created one of the most exciting albums in recent memory.
Dangerous! are set to join Young Guns on tour in September along with Americans Every Avenue and Scots The Xcerts. The dates for the tour are as follows:
SEPTEMBER
09 ABERDEEN Lemon Tree
10 GLASGOW QMU
11 INVERNESS Ironworks
12 NEWCASTLE Northumbria University
14 MANCHESTER Academy 2
15 BIRMINGHAM Institute
16 LONDON HMV Forum
"We're excited to come back so soon to the UK and smash it with our new friends in Young Guns. Party!" – Tommy of Dangerous!
Check out what's being said about Dangerous!:
"Had The Subways grown up in the sun-soaked South Australia possessed the party-hard ethics of Andrew WK, then the result would be Dangerous!"- Kerrang!
"Dangerous! 2011's hottest new band.." Front Cover of Big Cheese
"This first single from the Aussie rockers is an explosive slice of garage punk'n'roll that proves exactly why they've been snapped up to release upcoming debut album "Teenage Rampage" through Epitaph" (Big Cheese, Not One Of You single review, 4/5)
"They rose to the challenge with aplomb, tearing through a performance which one might usually expect from veteran headliners with a devoted horde in the palms of their hands."– RockSound.tv