HIGH PLACES ANNOUNCE NEW ALBUM 'ORIGINAL COLORS' AND SHARE FREE MP3
aaamusic | On 19, Aug 2011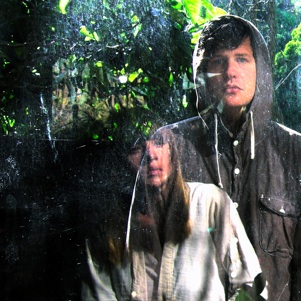 HIGH PLACES ANNOUNCE NEW ALBUM 'ORIGINAL COLORS'
OUT 7 NOVEMBER ON THRILL JOCKEY
AND SHARE FREE MP3 FOR TRACK "YEAR OFF"
FREE MP3! "Year Off" by High Places (feel free to post!)


or http://soundcloud.com/thrilljockey/high_places-year_off/
High Places are poised to release their third long-player Original Colors on 7 November on Thrill Jockey. The album's ten tracks are full of driving bass pulses, syncopated dance rhythms, and the binding force of Mary's mezzo-soprano vocals. Recorded in the band's home studios in Los Angeles, Original Colors is dotted with sun-drenched references to Australia's inimitable foliage, the expansive desert of Northern Mexico, and the crystal, blue waters of the Indian Ocean. Such allusions are presented over a bed of swirling stereo rhythms and infectious melodies. Each track possesses a unique texture and emotion that serve to create a variegated yet unified album of some of High Places' finest work to date.
High Places are Rob Barber and Mary Pearson. Throughout their nearly five years of existence, the band have traveled extensively and performed in a multitude of environments. Whether performing at the Guggenheim Museum in Manhattan or in an industrial warehouse in Santiago, Chile, High Places' enveloping sound and propulsive energy allow the music to translate to a variety of venues. Visual art plays an important role in Mary and Rob's collaboration. The two make video projections for their stage shows, keep a photo blog that documents their travels (http://hellohighplaces.blogspot.com), and create their own album artwork. In this way and others, Mary and Rob challenge the conventional parameters of a rock band and instead give us a multi-sensory aesthetic partnership that continually defies expectations.
High Places have plans to tour Europe in November/December; stay tuned for more info.
Track list:
01. Year Off
02. The Oull
03. Sonora
04. Ahead Stop
05. Sophia
06. Dry Lake
07. Morning Ritual
08. Banksia
09. Twenty Seven
10. Altos Lugares
Facebook:
http://www.facebook.com/pages/High-Places/83873543030
Twitter:
http://twitter.com/hellohighplaces