The Twilight Singers – Dynamite Steps
aaamusic | On 21, Aug 2011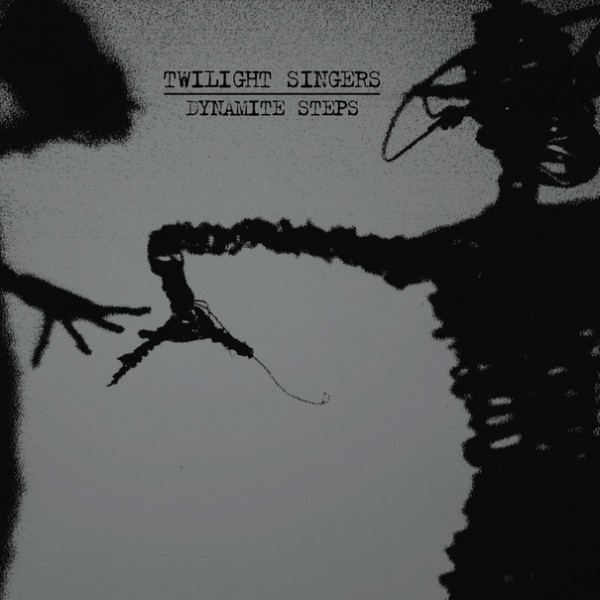 I'm not going to lie to you, folks. My only exposure to any of Greg Dulli's work was his collaboration with Mark Lanegan The Gutter Twins, whose only album (so far) was Saturnalia, a masterwork of impossibly dark, gothic Americana that twisted religious symbolism around Lanegan's rumbling, Nick Cave-esque baritone and Dulli's chain gang harmonies. Apparently the album wasn't far removed from Dulli's day job in New Orleans based collective The Twilight Singers, so I approached this, their sixth album, expecting something that would keep me awake all night through sheer soul baring darkness. Imagine my surprise then when opener Last Night In Town went from a brooding intro of  piano and Dulli's trademark wonkily emotive voice into some prime-time Studio 54 disco pop. Seriously, there's even some wah-wah guitar wailing in the background. It's so unashamedly widescreen it brings to mind The Killers with Seattle grit instead of Vegas glitz. Needless to say, it sounds excellent and it only gets better from there.
In fact, lead single On The Corner manages to trump the aforementioned track for sheer widescreen joy, to the extent that it would sound utterly anaemic if it wasn't for the mercurial song writing talent behind it all, giving the track all the time it needs for the guitars, bass and piano to build into something truly epic, like Nick Cave covering Born To Run. A great album could be built out of that sound alone but Dynamite Steps is much too complex a beast for that, Be Invited is a graceful, truly atmospheric second track with metronomic drums, melancholic acoustic guitars and Mark Lanegan watching from the shadows hinting at a genuine sense of menace behind the music. Ani Difranco acts as an exquisite vocal foil to Dulli in stand out track Blackbird and the Fox, the most out and out dark song on the album, every note charged with a strange sort of intent, with tribal drums building to a climax that never comes, and somehow managing not to sound like a cop out at that, which would be impressive in itself if the song weren't so good.
The most impressive thing is that The Twilight Singers have managed to craft an album that simultaneously bucks the notion of what "Dark" and "Light" music should sound like, while still being extremely expressive from the start. An album to not just be listened to at midnight with a single candle burning, but an album to be cherished, to be heard from end to end and repeated to hear things you've never heard before. A truly excellent album from what should be one of the finest songwriters of his generation, American or otherwise.
Author: Will Howard