Blindness – Confessions
aaamusic | On 22, Aug 2011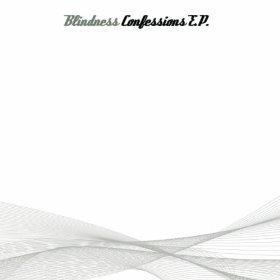 Blindness are a relatively new band, having formed in 2008 their sound is as new and fresh as they are. Electro meets pop meets a little bit of grime; their music sounds the best at full volume and preferably after midnight. Their EP Confessions is a neat 3 track release that serves as an easy introduction to their sound- their tunes are dark, vibrant and have a sense of urgency about them.
Blindness showcase the chilling and soft vocals of Beth Rettig in "Broken" which is a slower, eerie tune with layered guitars. It is nice to hear a slightly softer side to Blindness who show they can do it all and channel the eerie sound of Kate Bush in this song
Title track "Confessions" is a real highlight- textured and heavy with loud buzzing guitars, droning and an infectious chorus. The number of elements and the dense production of this song means that it probably shouldn't work but in reality, somehow Blindness manage to pull it off.
"No One Counts" is a grimey tune that could be classed as a ballad but has a thumping beat and a catchy chorus.  Fans of electro-pop should definitely check out Blindness who are doing this genre better than just about anybody right now.
Author: Orna Lyons