Hiatus/Shura collaboration tracks set to be released, taster videos posted
aaamusic | On 22, Aug 2011
Hiatus + Shura // Fortune's Fool / River // Impact Date: 10 October 2011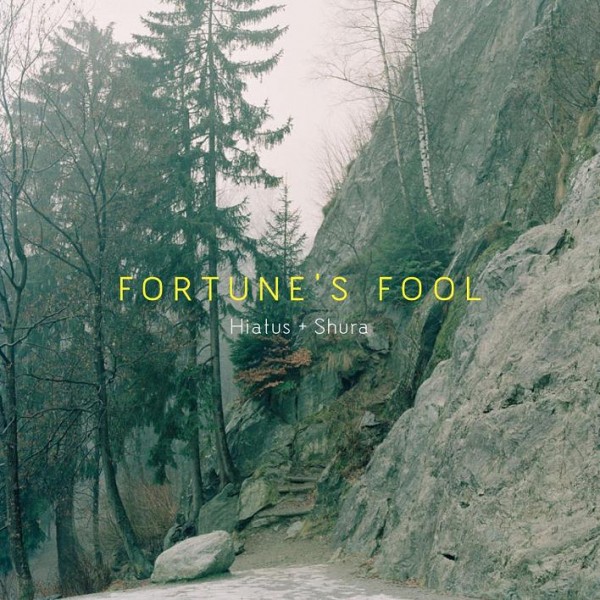 Fortune's Fool / River is the first collaboration between electronica producer Hiatus and singer-songwriter Shura, and it's a project that started long before the pair had actually met.
Their story begins in north London in 2009. Hiatus is standing speechless after having witnessed the hushed spiritualism of Shura's looped vocals and haunting guitar lines for the first time; he fights his way to the front of the crowd, but the singer has fled the building before he gets there.
Fast-forward two years and Hiatus – real name Cyrus Shahrad – bumps into an engineer friend who happens to mention that he's recording with a girl called Shura. Hiatus says that he'll drop everything if the engineer will send him some vocals to work with.
The result is River, a track so pleasing to Shura – real name Aleksandra Denton – that she suggests they meet to discuss a more extensive collaboration. The pair soon find themselves holed up in a Cotswold recording studio laying down vocals, piano and guitar parts, which Hiatus takes back to London and begins assembling with the same ear for cinematic intensity that made an underground hit of his track Insurrection (feat. Linton Kwesi Johnson), voted single of the week on Steve Lamacq's Roud Table on BBC 6 Music in March.
But while Insurrection bristled with indignation for the repression of human rights, Fortune's Fool is a love song drawing on the sadness at the centre of even the most romantic relationships. Its chorus is a tribute to Des'ree's Kissing You, made famous by the film adaptation of Romeo And Juliet – a play from which Hiatus and Shura's track takes its title.
The pair have also begun playing live, from Cargo to Camden's Proud Galleries to Croatia's Soundwave festival, revealing an on-stage chemistry that suggests – like their recordings – that there may have been a Shakespearean dash of celestial destiny in their coming together.
"Working with Shura is an ideal partnership," says Hiatus. "For years I've been collecting female vocal samples to loop over my music, while she's been looking for someone to fill out her vocals with beats and basslines. This feels like something that was meant to happen."
The launch party will take place at Cargo on the 24th of September

PRAISE FOR HIATUS & SHURA
"Love these tracks." Bonobo on Hiatus
"Shura has a subtlety and peace that is absolutely magical." Jamie Woon on Shura
"With their soulful melodies and dark, bassy ambience, Hiatus and Shura are as likely candidates as any to push the post-dubstep genre onwards." PRS M Magazine
www.facebook.com/hiatusmusic      www.facebook.com/shuramusic      www.twitter.com/hiatusmusic