David J Roch to release debut album, plus live dates listing
aaamusic | On 25, Aug 2011
David J Roch
Debut Album Skin & Bones
Out 29th August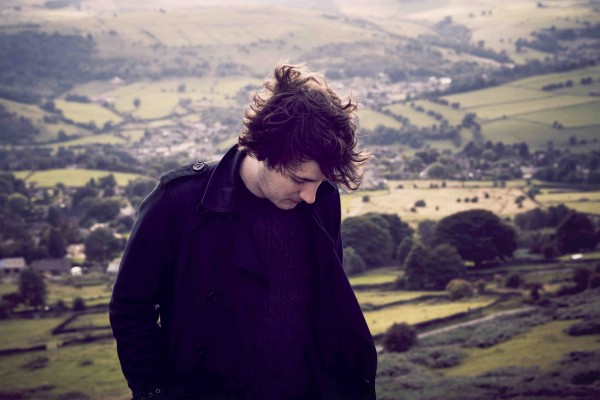 "A voice that can soar to ethereal heights as effortlessly as it plumbs red-raw depths" – The Guardian
"David Roch serves up attention grabbing mix of the confessional, low key melodies of Tom McRae with baroque arrangements that wouldn't shame Rufus Wainwright. It helps that his aching voice is a match for both." — Q Magazine
"Moodily beguiling fare, a sweet soprano and moodily ravaged voice, sources Billie Holiday and Nick Drake." — Time Out
Blessed with an astonishing voice equally agile in the soul-racked depths of sonorous baritone or soaring otherworldly soprano, David J Roch also happens to be both a songwriter of hauntingly gorgeous music and a charmingly affable performer to boot. His premiere album, Skin & Bones (on new London-based label Dram), displays all those talents and more to great effect. Produced by James Sclavunos of Grinderman and Nick Cave & The Bad Seeds), Skin & Bones offers eleven timeless tunes glowing with palpable passion and poignancy.
In between his "day job" duties as an undertaker (!), David J Roch recorded Skin & Bones in his hometown of Sheffield at the legendary 2Fly Studios, working closely with producer Sclavunos to fashion an ambitious and startlingly mature debut album. From the haunting starkness of opening track "The Lost Child" to the opulently orchestrated thrall of "Only Love", from the eerie medieval chamber folk of "Lonely Unfinished" to the gospel-hued synth-psychedelia of "Dew" or Skin & Bones' stately magisterial title track, David J Roch displays an enviable scope of composition, instrumental texture, and vocal prowess — not to mention a strong predilection for the darker end of the spectrum in his lyrics.
David J Roch plays a string of UK shows these follow on from his recent support slots with British Sea Power, Grinderman, Razorlight and I Am Arrows.
Skin & Bones Track Listing
1. The Lost Child
2. Hour Of Need
3. Evil's Pillow
4. Devil Don't Mind
5. Hell Followed
6. Lonely Unfinished
7. Only Love
8. Dew
9. Skin & Bones
10. Bones
11. Yours
Live Dates:
3rd September – La Maroquinerie, Paris supporting Kate Voegele
5th September – So Yo, Shaffield supporting Dan Mangan
6th September – The Slaughtered Lamb, London
7th September – Dingwalls – Camden, London supporting Kate Voegele
9th September – Academy Dublin supporting Kate Voegele
19th September – The Slaughtered Lamb, London
28th September – The Lock Tavern, London