AIM to hold Independent Music Awards, honouring Björk and Laurence Bell
aaamusic | On 26, Aug 2011
AIM Independent Music Awards announce recipients of Outstanding Contribution to Music and Pioneer Awards
Björk and Laurence Bell (Domino Recording Company) to be honoured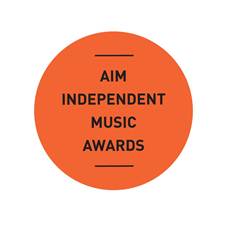 The inaugural AIM Independent Music Awards, taking place this November in London, will recognise and celebrate the artists, labels, companies and individuals at the heart of this thriving music sector. Today, the Association of Independent Music (AIM) unveil two of the recipients of the fourteen awards who will be honoured at the ceremony hosted by BBC 6 Music's Steve Lamacq and Radio 1's Huw Stephens at Floridita in Soho, London on Thursday 10th November 2011.
The Outstanding Contribution to Music award, in association with eMusic, recognises an artist who continues to influence and inspire with their work. The judging panel, compromised of the UK's most informed music critics and tastemakers, have bestowed this honour in the first year of the awards on the uncompromising and uniquely talented Björk. In a career spanning more than 20 years, the singer-songwriter with a truly distinctive voice and attitude has continuously displayed the characteristics that sets the independent music sector apart from its peers – embracing and exploring new technology, supporting and mentoring new talent and a dedication to realising artistic visions without compromise or concession. Signed to the independent record label One Little Indian since her time as a member of the Sugarcubes, Björk continues to push boundaries with her work and continues to create music that inspires and influences music fans, other artists and the wider music business.
The Pioneer Award recognises a visionary independent label founder and in 2011 the judging panel has awarded this accolade to Domino Recording Company founder Laurence Bell. Launched in 1993 on the back of a £40 a week enterprise allowance scheme and shaped by an unwavering set of independent principles, Domino has achieved great critical and commercial success based on Bell's tireless nurturing of artists whose music he loves and believes in. An avid music fan first and foremost, Bell has created a home for innovative artists from a wide range of genres but with a distinctive thread through all their releases – a determination to ensure that everything put out is "something home-made that's put together with love". Bell's risk taking, persistent hard work and unyielding passion has seen him involved with numerous classic albums by artists such as Franz Ferdinand, Arctic Monkeys, Pavement, Elliott Smith and The Kills.
The AIM Independent Music Awards is about recognising the success of all levels of act, genre and label and commending the real heroes of a music sector that continues to challenge the main stream, nurture talent and thrive even in the face of tests such as the recent fire at the SONYDADC warehouse which destroyed the stock of hundreds of independent labels. The ceremony will feature performances from renowned independent artists and will see the following 14 awards presented to the great and good of the independent music sector who do things their own way, making phenomenal music that entertains and inspires:
International Achievement of the Year
Catalogue Release of the Year in association with Rovi Europe
Best 'Difficult' Second Album
Independent Entrepreneur of the Year in association with The Orchard
Innovative Marketing Campaign of the Year
Pioneer Award
Independent Breakthrough of the Year
Best Small Label in association with Sound Performance
Outstanding Contribution to Music
Golden Welly Award for Best Independent Festival in association with AIF and Virtual Festivals
Indie Champion Award
Best Live Act in association with The Fly
PPL Award for Most Played Independent Act
Hardest Working Band or Artist