THE ANTLERS New single "I Don't Want Love"
aaamusic | On 08, Sep 2011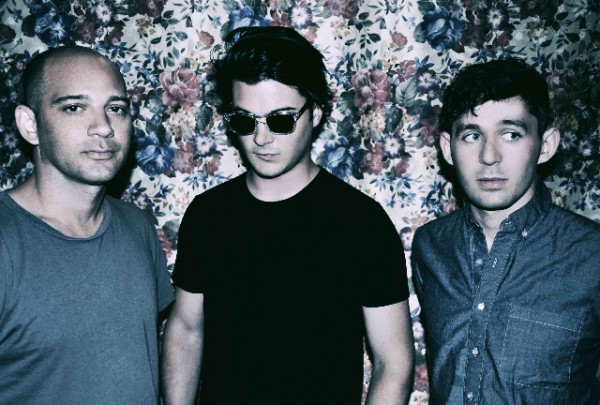 THE ANTLERS
New single "I Don't Want Love"
New single taken from new LP "Burst Apart", released September 26 on Transgressive Records
The Antlers & Nicole Atkins – Hounds from Adam Hall on Vimeo.
"4 stars – some of the most beautiful music I have heard in years…sublime" – CD Of the Week, Sunday Times Culture
"4 ½ stars – phenomenal…a beautiful paradox" – The Fly
4 stars – an album that creeps by slowly, enticing you in and keeping you fixated for 40 minutes" – Guardian Film and Music
"4 stars – a soothing salve from a once wounded soul" – Q
Earlier this summer saw the release of "Burst Apart", the phenomenal new album from Brooklyn trio The Antlers. Lush, nuanced, and uncommonly moving, it seamlessly integrated accessible and affective melodies with dynamic, imaginative orchestrations, creating music that was at once expansive and entrancing. With its swelling pulsebeats, intricately crafted arrangements and dreamy pop hooks, "Burst Apart" saw The Antlers' ambition and artistry ascending to an extraordinary new plane, winning plaudits on both sides of the pond from the likes of the Guardian, Sunday Times Culture, Pitchfork and the New York Times.
Now, in preparation for their festival shows this summer (and in advance of their upcoming UK tour in November), the band are releasing the breathtaking first track from "Burst Apart" as a single on September 26. Opening with the psychologically fraught lines "You wanna climb up the stairs, I wanna push you back down/ But I let you inside/ so you can push me around", it's clear that The Antlers have not lost any of their ability to deliver a powerful emotional wallop along with a gorgeously shimmering melody, as first showcased on their 2008 song cycle "Hospice". Indeed, there is no one quite like The Antlers around right now – nobody making such gloriously layered and emotionally complex pop which soars to such crescendos while simultaneously covering the harrowing lows as death and loss.
The Antlers will also be heading to the UK this summer, making some special festival appearances at Greenman and Summer Sundae Weekender while also stopping by in London for a very special, one-off live performance of "Burst Apart" at Screen On the Green in Islington.
TRACKLISTING
1. I Don't Want Love
UPCOMING LIVE DATES:
November
8 – Concorde 2, Brighton
9 – Thekla, Bristol
10 – Koko, London
11 – Rainbow, Birmingham
12 – Stylus – Constellations Festival, Leeds
14 – Soundcontrol, Manchester
15 – King Tuts, Glasgow