The Golden Filter announce 'SYNDROMES'
aaamusic | On 13, Sep 2011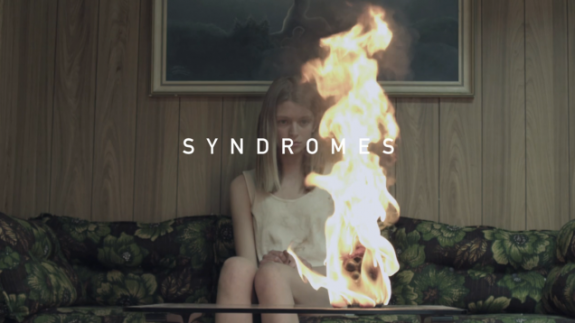 The Golden Filter
'SYNDROMES'
A Short Film and Soundtrack
10/10/11
The Golden Filter return with the release of ʻSYNDROMES', a breathtaking short film and soundtrack released on October 10th.
Inspired by a tragic, yet personal circumstance, the duo have been collaborating on this new project with Norwegian Grammy-winning director Kristoffer Borgli. The film centers on a young girl with mysterious talents that find's herself unwillingly entwined in an elite underworld that only the ailing wealthy are ever aware of.
The 10 minute film is to be released on October 10th via the bands own label Perfectly Isolated, released as a CD/DVD, Digital soundtrack and a special limited vinyl and art edition of 300 copies with exclusive poster, each hand signed by the band, crafted by The Vinyl Factory.
Since the bands formation into the world with their debut single 'Solid Gold' (2009), the duo instantly set the blogosphere alight before going on to release their debut album ʻVoluspa' (2010) that won the band critical praise across the board, with Mojo magazine declaring it their "Electronica Album of the Month".
'Syndromes' is their first official release since 'Voluspa' and marks the next chapter for the elusive New York duo.
Penelope: "For anything creative, you should never be worried or wanting to know what anyone else is thinking; you're just creating; that feeling of growing up and naïveté is very inspiring."
S Y N D R O M E S // M O T H E R from The Golden Filter on Vimeo.