ALEXI MURDOCH NEW UK DATES & LIVE VIDEO
aaamusic | On 02, Oct 2011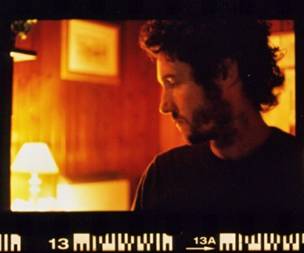 ALEXI MURDOCH
NEW UK DATES & LIVE VIDEO
(City Slang)
www.aleximurdoch.com ● www.myspace.com/aleximurdoch
Following two packed-out London shows and the release of his album 'Towards the Sun' earlier this year, critically-acclaimed singer-songwriter Alexi Murdoch is returning to Europe this November and has announced three UK dates, including a show at London's Union Chapel. More details below.
You can watch a live performance of 'The Light (Her Hands Were Leaves)' recorded for German website hauskonzerte.com
'The Light' is taken from 'Towards the Sun', Murdoch's second full-length record to date, and the follow-up to the 2006 release 'Time Without Consequence'. The latter cemented Murdoch as a "Top Ten Artist to Watch" according to Rolling Stone and NPR Music called the 2006 effort "a timeless folk-pop record that's likely to endure".
Riding a groundswell of grassroots support, Murdoch chose to self-release 'Time Without Consequence', which went on to sell over 100,000 copies and was used as the soundtrack to Sam Mendes' heartwarming 2009 film 'Away We Go'.
Born in London and raised in Scotland, Greece and France before attending school in North Carolina, Alexi Murdoch currently splits his time between New York and a small house on the remote west coast of Scotland where he whiles away his days writing and working on his small wooden sailing boat.
Alexi Murdoch will be playing the following UK dates:
NOVEMBER
24th: BRIGHTON, The Haunt
25th: LONDON, Union Chapel
26th: GLASGOW, Captain's Rest