AAA Music Chats To Tubelord!!
aaamusic | On 03, Oct 2011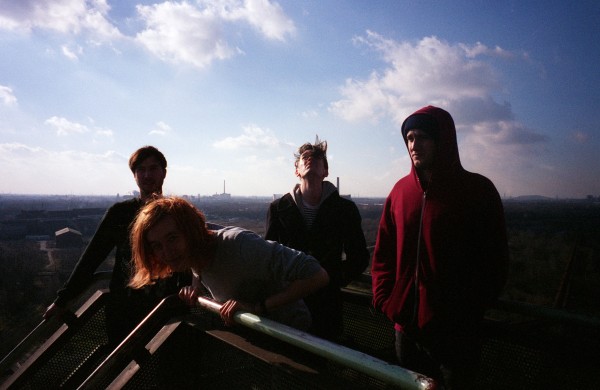 AAAmusic's Josie Payne chatted to Tubelord's David: here's what she discovered!
AAAmusic: Hiya guys, how are you? It's been a pretty packed year for you with all the festivals over the summer and the European tour, any highlights so far? 
David: Nothing beats finding yourself atop a cinema in Prague being asked by Tom Cruise and Jamie Foxx to perform an acoustic set on the roof.
AAAmusic: Are there any differences in the reception that the band gets overseas and how do the audiences compare?
David: Mainland audiences ALWAYS expect an encore, even if you're playing to a man and his rabies-infested sheepdog. So that's a little weird. When we played in Prague, we were really pleased to have rammed out a room in a town we'd never visited before, although once we finished we realised it was mainly full of English pub-crawlers. That was depressing.
AAAmusic: And now you're releasing your second album; excited?
David: Yeah, for sure. It's been ages in the making, and almost as soon as we released the first album I couldn't wait for people to hear the new material that makes up 'r o m a n c e'. I think we're all very proud of what we've created, it's a much more organic record, we did everything ourselves (with a little help from our Mystical Pink friends Si, Kev and Alex)
AAAmusic: How would you say R O M A N C E differs from Our First American Friends?
David: More synths, less restraint. We definitely aimed to have as much fun as possible on the record, if anyone had a rad idea that made us laugh, it got recorded.
Pictorially the albums could be represented thus:
Our First American Friends
r o m a n c e
Basically, it's all in the hips.
AAAmusic: You're in the middle of your UK tour at the minute; how's it going?!
David: Right now, we're between tours, so I'm sitting in my kitchen listening to Huey Lewis and the News' 'Fore', a fantastic album, as brilliantly critiqued in the 1991 novel 'American Psycho'. The tour we were just on was great, my highlight being left in a arts/theatre collective space in Dundee utilizing the various power tools to make sculptures.
AAAmusic: Are there any places that you see on your tour schedule and particularly look forward to?
David: Leeds is always a highlight for us, the music scene there is leagues ahead of the rest of the UK. That and we have some lovely friends there who always look after us. We're heading to Falmouth next tour which is another great town, really creative and productive. Great vibes. We once got a rider there that was exclusively a basket of hot pasties.
AAAmusic: What does the rest of the year have in store for you?
David: I'm hoping to get through the next tour without soiling myself, and then I'm hoping to celebrate the life of Christ by eating a duck.
AAAmusic: What are you listening to at the minute; anything you could recommend?
David: Nosaj thing, Gonjasufi, Tinariwen, Bombino and The Bronx.
AAAmusic: Thanks guys and good luck with the album!
David: Thank YOU.
Author: Josie Payne