BENJAMIN SHAW // New album 'There's Always Hope, There's Always Cabernet' released 21st November // New live dates announced
aaamusic | On 04, Oct 2011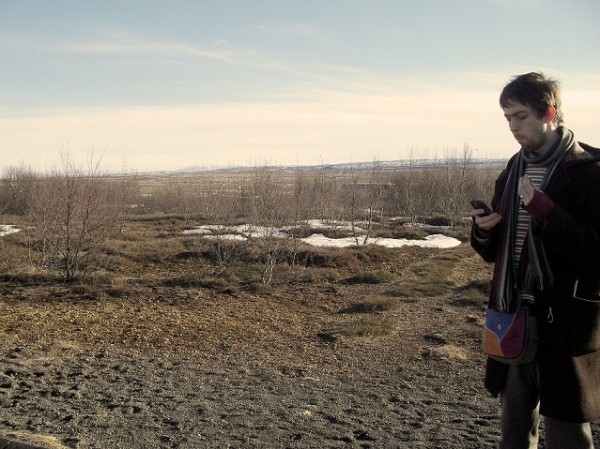 'There's Always Hope, There's Always Cabernet' is the debut album from the defiantly lo-fi Benjamin Shaw. Nine tracks of nausea, noise, hilarious anecdote and pointed fingers.
Born to soiled genes in '80s Blackpool and loathed in soiled scenes of 2011's London, Benjamin Shaw first appeared in 2009 with the 'I Got the Pox, the Pox is what I Got' EP, a fuzzing buzzing 6 tracker full of lo-fi dissonance and homicidal romance. The release went largely unnoticed but overtime picked up support from BBC 6Music DJ Tom Ravenscroft and scored a slew of rave reviews, with The Line Of Best Fit warning readers that "if you think you've heard the likes of Benjamin Shaw before, think again."
On his debut LP Benjamin Shaw has brought tricks new and old. He mixes the acoustic-base of his previous work with sounds and arrangements somewhere between Odd Nosdam and a most disturbed/inspired Brian Wilson. The album even takes off into a world of unexpected art-rock and accidental shoegaze with leading single "Somewhere Over the M6".
Lyrically, his fantasies of "picturing your limbs in the freezer" have evolved into warnings that we "shouldn't blame it on the Tories, even if they're vile and you shouldn't fill their lungs with water just to make me smile." He claims that "I never wanted to stare into the abyss…Celebrate, good times, come on!" before finally resolving to just "fill my mouth with idiots and throw me in the lake" – Shaw is perpetually between uncertain social commentary, believing his own hype, collapsing, romancing and profusely apologising. His worldview is never certain and his walk is never assured but they are both his own.
Just as the album begins to feels finished, Shaw shows his face once more for a 7-minute piano ballad about The Incredible Hulk, which positively aches and burns the way it ought. "I've got rage and you've got power and we've both crooked teeth…I can't describe what I think about when I'm inside" he croons frailly on a surprising and exhausting closer.
Shaw describes himself as a mix of "Sparklehorse, Hefner, the Moldy Peaches and Gram Parsons" and he's halfway there. Bedroom recordings with city fears of love, life, work, death and superhuman rage…and noise. Lots and lots of noise. And fuzz. Always fuzz.
UPCOMING LIVE DATES//
SEPTEMBER//
30 // MADRID, Fotomation
OCTOBER//
2 // BARCELONA, Niu
4 // PARIS, Espace B
5 // BRUSSELS, Live Music Cafe
6 // LONDON, The Hideaway
7 // ROTTERDAM, De Machinist
19 // LONDON, The Monarch
NOVEMBER//
25 // LONDON, The Miller – Album launch and Audio Antihero's 2nd birthday party
DECEMBER//
6 // LONDON, Power's Bar