Introducing The Birthday Suit (Rod Jones of Idlewild)
aaamusic | On 04, Oct 2011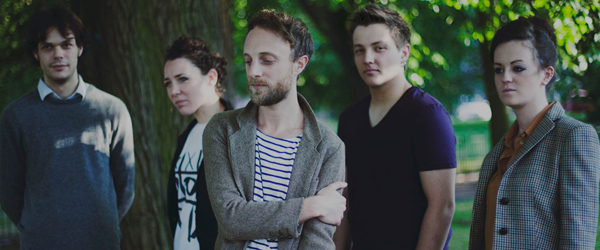 Idlewild guitarist / songwriter Rod Jones, is back with a remarkable new solo project, The Birthday Suit. Their debut album, The Eleventh Hour, is a return to the noisy pop moments that originally established him as a legend in the UK music scene.
Formed with Roddy Woomble and Colin Newton in Edinburgh in 1995, Idlewild spent the last 16 years becoming one of Scotland's most beloved indie rock acts. But after seven studio albums, four top 20 singles and numerous world tours, including supporting bands such as REM, Pearl Jam, U2 and The Rolling Stones, the band decided to take a break to concentrate on their individual solo projects.
With Idlewild currently on hiatus, Rod formed The Birthday Suit with a selection of friends and local musicians. Debut album The Eleventh Hour sees him deliver some of the most passionate, fiery and powerful songs he has ever written. It creates a sound that captures the sound of early Idlewild albums, such as 100 Broken Windows – an album that was recently voted the number one Scottish album of all time by readers of The Skinny magazine.
Rod has been busy the last few years with a range of projects, including working with the Scottish Mental Health Foundation on the "Music Like A Vitamin" shows in 2008, the release of his debut solo album, the folk-tinged A Sentimental Education in 2009 and spending 2010 teaming up with Emma Pollock to bring together artists from Frightened Rabbit, Twilight Sad (among others) on the critically acclaimed First Edition album as part of the Fruit Tree Foundation.
The Birthday Suit will also be on tour from October 22nd which will take them around England and Scotland.
The Eleventh Hour is due for release on 11th of November 2011 via Sing It Alone Records.