Django Django – Announce UK Tour
aaamusic | On 06, Oct 2011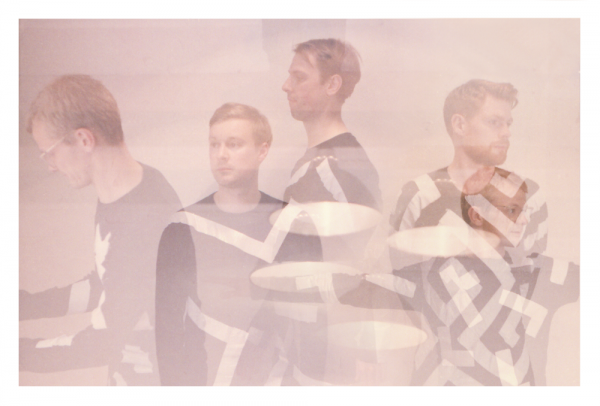 For the last three years, Django Django have been busy doing great things in the East London bedroom slept in by their drummer, producer and de facto leader David Maclean. Amongst those great things is their brand new single 'Waveforms' which Because are proud to release on October 17th followed by a full tour of the UK in November.
Vincent Neff (singer and guitarist), Jimmy Dixon (bassist) and synth operator Tommy Grace make up the quartet, who met at art school in Edinburgh. First coming to peoples' attentions after a gradual migration to London a couple of years back with double A-side single 'Storm'/'Love's Dart', the track laid the blueprint for a confident, adventurous and psychedelically-bruised strain of art-rock that melds intangible electronic flourishes to the visceral rub of live instrumentation.
03/10 – Royal Albert Hall – London (w/ Metronomy)
Django Django UK TOUR
03/11 – Pressure @ Thekla – Bristol
04/11 – Hooga – Chelmsford
06/11 – Les Inrocks – Cigale, Paris
08/11 – Hoxton Bar & Kitchen – London
11/11 – The Hope – Brighton
17/11 – Nation of Shopkeepers – Leeds
18/11 – The Other Rooms – Newcastle
19/11 – The Bowery – Sheffield
24/11 – Sneaky Pete's – Edinburgh
25/11 – Tunnels – Aberdeen
26/11 – Nice n Sleazy – Glasgow
Django Django l Waveforms from DJANGO TV on Vimeo.