Rubylux's new single out on Monday, plus show dates
aaamusic | On 08, Oct 2011
What You Need – Out 10th October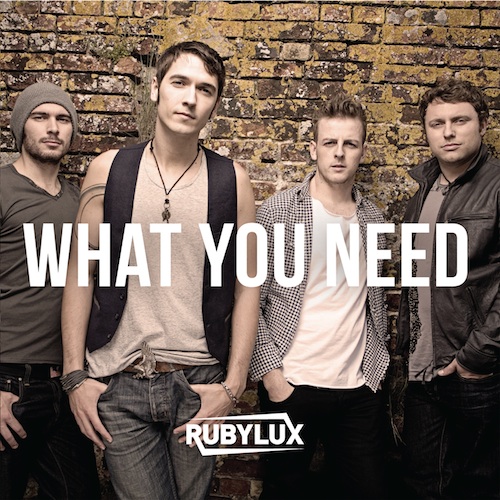 The phrase "Britain's best-kept secret: gets bandied around a lot among bands – usually wildly inaccurately, for bands who have yet to play outside their rehearsal rooms in Hoxton. Yet how else are Rubylux to be labelled?
Here, after all, is a remarkable band who have already released their own live DVD; who have a thriving official fanclub with an ever-growing number of disciples paying a £10 annual subscription; who are one of the few Western bands to have toured Vietnam; whose songs have been played on Heroes and Neighbours; and whose spontaneous Street Gigs earned them enough money to fund recording their debut album with JamesSanger, producer of Madonna (Keane, U2) and Manic Street Preachers.
After months on the road, from L.A. to Singapore to Melbourne, Rubylux are back on home turf, and ready to make a further mark on their UK audience with 2nd single What You Need.
The past 12 months have been an exciting time for the young Brighton quartet, who抯 contagious sound, and universal anthemics share similarities with Coldplay, and early Radiohead selling out shows UK wide.
The Debut album Fake Control soon caught the attention of BMG/Chrysalis, whosigned a worldwide deal with the band last year. Tours of Asia as 'Ambassadors Of Rock' to the Hard Rock Café, and the presentation of hometown Brighton Music Awards 'Best Band Award' by rock legends Jimmy Page and Roger Daltrey helped top off an already impressive 2010.
Their signature guerilla street gigs have helped build a loyal army of UK fans, and last summer, attracted the attention of the Guardian, who featured the band in a full page article with the likes of Q mag and BBC Radio 2 getting in on the action also.
Debut single, The Boy Could Fly was introduced to a US audience through NBC's Being Human, and propelled the lads into a string of busy LA shows earlier this year. Whilst here in the UK, numerous plays on BBC Radio 2, and incredible support/play listing from regional radio stations, added to the already flourishing awareness of Rubylux and ensured a sell out show at London's Proud Gallery.
What You Need is released on the 10th October, and will be available for iTunes Pre-Order along with an acoustic version, remixes, and an unheard bonus track. http://itunes.apple.com/gb/preorder/what-you-need-ep/id462760708
Upcoming shows include:
15th Oct – Concorde 2, Brighton
17th Nov – Borderline, London