HIATUS + SHURA – Fortunes Fool
aaamusic | On 09, Oct 2011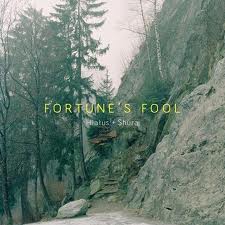 Fortune's Fool, the EP, is the first combined work of electronica producer Hiatus (Cyrus Shahard) and talented singer-songwriter Shura (Aleksandra Denton). The first tracks released from the EP, Fortune's Fool and River, will be released on the 10th October, 2011.
These are hauntingly beautiful sounds from Hiatus and compelling and delicate folk vocals from Shura. She refers to the sub genre night folk. The production and arrangement is new and fresh.
Fortune's Fool is a love song focusing on the sadness at the centre of a romantic relationship. Its chorus is a tribute to Des'ree's Kissing You, made well known by the film adaptation of Romeo and Juliet.
The tender, fine vocals are angelic, emotionally intense and complement the instruments well.
River is a melodic, airy and atmospheric track with great tranquillity and thoughtfulness. It's very soulful and has a mellow, trance like quality with considerable intimacy. Considering the quality of these two tracks, this collaboration is likely to give its followers some stunning music in the future.
Anthony Weightman