Daniel Pearson – Satellites
aaamusic | On 17, Oct 2011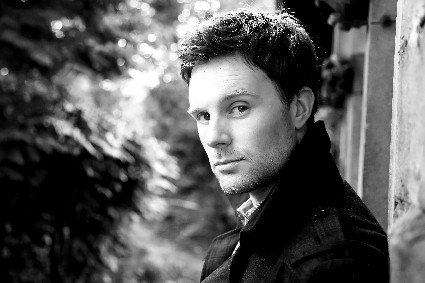 Satellites is the debut album from Leeds based singer-songwriter Daniel Pearson. Reading the album credits he is someone who has surrounded himself with an impressive production line-up the album is produced by Ed Heaton whose previous credits include rising folk stars Ellen and the Escapades and some tracks have been mixed by former Forward Russia band member Tom Woodhead.
Taking influence from US folk and Americana the album has a great sound and songs that have been well-crafted and beautifully arranged. Pearson vocals too has a natural warmth and a fragility which gives his voice an ability to cope with both powerful, belting it out lyrics and softer, tender emotional ones.
Whilst the music, voice and production what can sometimes let the album down in the lyrics. There are moments on the album where he falls in the classic trap of lyrical writing with too many thinly veiled metaphors and not very good ones at that. It lets it down as when you trying to listen to all this great music on the album when you pay attention to what he is saying it can be slightly cringing.
All-in-all it is good album of music but maybe should leave the metaphors out.
Barry Gray