Planet Brain – Forecasts
aaamusic | On 17, Oct 2011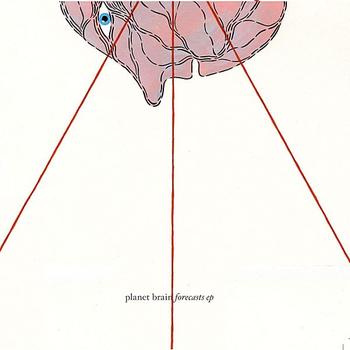 At some point in everyone's life you will find yourself asking yourself "What would Muse sound like without all that wanky space-prog effects?" Well, now you have the answer, Planet Brain. The six track Forecasts EP, three of which are a rock trilogy complete with separate movements.
Right from the start when the thundering drums kick in there is a sense of foreboding and by the time the guitars start you are thrust into a world of distortion of which there is no escape.
Taking influence from the school of rock that says that there is no such thing as being too loud and no such thing as too many riffs. Quite often when these two elements are combined it can get a bit tiresome but Planet Brain have avoided that on this EP giving you enough riffs to keep the air guitarist in all of us a thrill and all underpinned by great grooves and pop sensibilities. The combination of hard-rock and elements of shoegaze mix really well that never feels boring. The EP is very concise and no there is no waste and on repeat listens it continues to sound great.
To sum up this it equally concise methods as they use. It rocks. Hard and loud.  If you think Muse have gone a bit too far then this is for you.
Barry Gray