The Boombox Project by Lyle Owerko // Whisper & XOYO // 1st Dec – 14th Jan
aaamusic | On 30, Oct 2011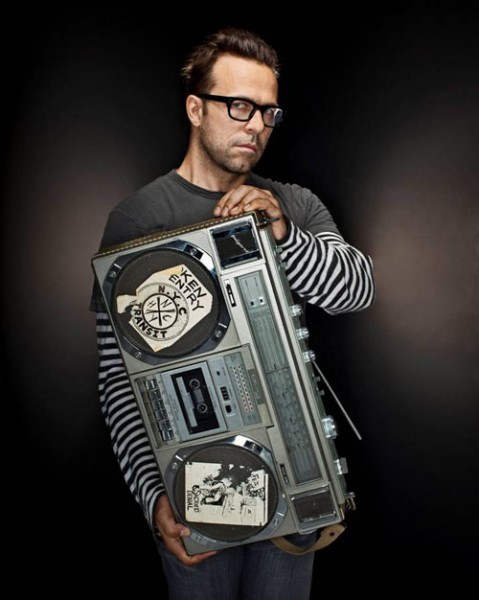 WHISPER
presents
'THE BOOMBOX PROJECT' by Lyle Owerko
Private view on 1st December at XOYO, Exhibition from 2nd – 7th December
Exhibition continues at Whisper from 9th December- 14th January 2012
www.whisperfineart.co.uk www.xoyo.co.uk
London gallery Whisper, in collaboration with XOYO, is proud to present its new exhibition, The Boombox Project by Lyle Owerko – a vibrant look at an old-school icon, featuring contemporary fine art portraits of an array of vintage boomboxes.
Lyle Owerko is a New York based filmmaker and photographer who has directed music videos for artists such as Rufus Wainwright and American HI-FI. He also shot the cover for the September 11, 2001 issue of Time, which was ranked as one of the most important magazine covers in the past 40 years by the American Society Of Magazine Editors.
The show subject is particularly close to Owerko's heart. While in Tokyo in 2001, he found a mint condition late-seventies Victor JVC at an outdoor market. Already a collector, his hunt began for more rare and obscure models. Beloved by rappers, b-boys and dancers alike, the Boombox reminds us of when music was a collective experience and the street was a club. Owerko spent years collecting and photographing a remarkable set of vintage Boomboxes, resulting in an arresting, unexpected photo series of these cult objects, all of which have been documented in his book,
The Boombox Project: The Machines, The Music, and The Urban Underground
, featuring a introduction by Spike Lee. This is the first time the full exhibition will be on public display in the UK.
The private view for the launch of The Boombox Project at XOYO on Thursday 1 st December will see a selection of Owerko's Boombox prints displayed, and will be followed by a one-off London gig from Brooklyn based 'Art Rap/Freak Folk/World Music' duo Das Racist.
The Boombox Project will be on public view at XOYO from 2nd December to 7th December. A larger selection of prints will be on display at Whisper gallery from 9th December – 14th January, with a private view at the gallery on 8th December. All 27 prints in the photoseries will be on display across both locations.
Lyle Owerko's prints will be displayed in a range of sizes at Whisper and XOYO, from 16 x 20 inches to 60 x 89 inches. All prints on display will be available in limited numbers to purchase at Whisper and XOYO and online at
www.whisperfineart.co.uk
, with prices starting from £600.
Director of Whisper Gallery, Jamie Wood, comments on the exhibition: "Owerko's work is sought after by many major art collectors, in fact the V&A recently acquired one of his boomboxes in to their permanent collection. So, we're really proud to be presenting the work of such a talented individual in our gallery and to be able to offer limited edition prints of his work to those who want to take a little bit of this remarkable photoseries home with them."