Z-STAR Live @ The Jazz Café
aaamusic | On 30, Oct 2011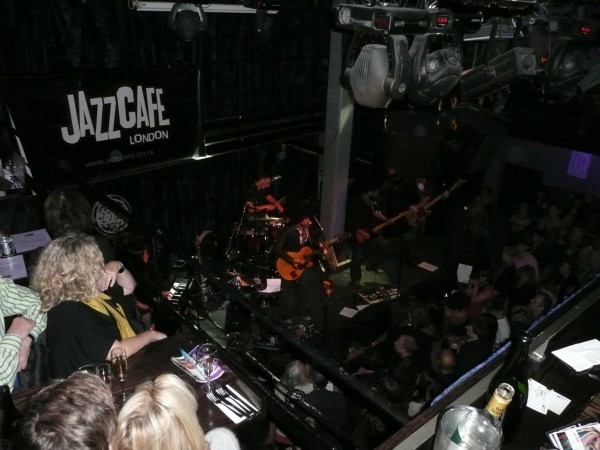 London, 28th October
Winner of the Best Live Act 2010 at the Brighton Music Awards, Z-Star (Zee Gachette) is unique and charismatic as an international singer-songwriter, producer and poet.
Her admiring followers include Nigel Kennedy, Terry Callier, Keziah Jones and Mauro Pagani. Her latest album Masochists and Martyrs is evidence of her musical brilliance and creativity.  It showcases 12 excellent tracks recorded at a sixties studio in Rome. This exciting and compelling music is released on her own label, Muthastar.
Her fellow musicians are extraordinarily talented and powerfully driven through her musical direction and production. The line up is: Diogenes Baptistella (lead guitar), Vezio Bacci (bass), Nikolaj Bjerre (drums / sonics) and Carly Bryant (keys).
She gave a haunting and energetic version of the legendary Doors classic Light My Fire whilst Tree Of Life was intensely personal and a force of nature, to use Jimmy Page's description of Zee.
Z-Star is classy in an elegant and enigmatic way which is difficult to define in terms of genre. She has managed to blend jazz, acoustic, rock, soul, blues and latin into a character of her own.
She takes you on a personal, spiritual journey through the intensities of love where we discover meaning and passion. It sends shivers up your spine. But, to experience her intense magic, go and see her live. It's a mesmerizing and liberating experience.
Set List: 1. Evergreen 2. Murdah 3. Trouble Woman 4. Tension 5. Tree Of Life 6. Light My Fire 7. Je Suis Tres Bien 8. The Good Woman 9. Black Woman Freak 10. God Is Love 11. The Fire Within 12. Yoruba Man 13. You've Got The Love.
Anthony Weightman