Syd Arthur – Ode To The Summer
aaamusic | On 31, Oct 2011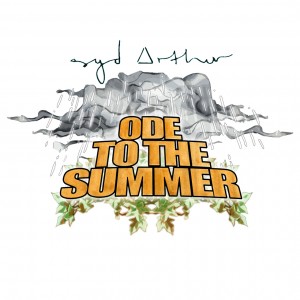 Despite having a single person's name Syd Arthur are in fact a band. The Canterbury quartet's latest single is Ode to the Summer which sees the band mix classic rock riffs, jazz and blues.
There is a certain unsettled-ness about listen to this track as the guitar riffs skip and jump all over the place but instead of falling into an incomprehensible mess it is all underpinned by a great melody that stops the jarring nature of the backing track from becoming unlistenable.
From all it's jagged edges there is also a calm and laid back atmosphere surrounding them. This is mostly likely down to the vocalists lackadaisical style which instantly makes you think of old 70's polaroid pictures taken during the summer. Hence the title Ode to the Summer.
The lyrics too evoke that nostalgia for summer time. The lyrics sound like they are scrap book entries, fragments of memories pasted together through the filter of a longing and nostalgic time when things were simple.
Having been likened to the likes of psychedelic bands like Mystery Jets, Tame Impala and Black Mountain. Whilst I see the connections with all of these there is a similarity and dissimilarity with them. They are more a composite of these taking the whimsy of Mystery Jets, the riffs of Black Mountain and the modern nostalgia of Tame Impala all to create some very catchy tunes.
Barry Grey