NITIN SAWHNEY @ The Union Chapel Islington
aaamusic | On 06, Nov 2011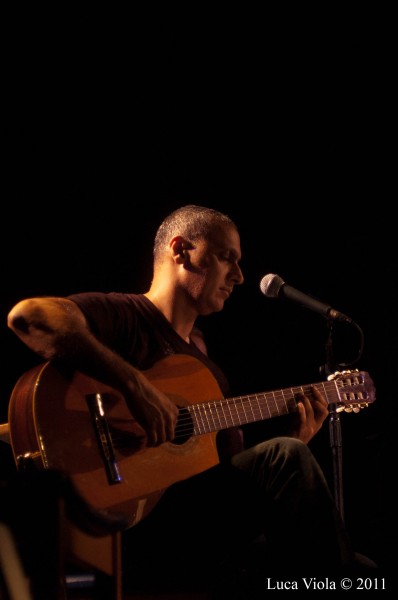 London, 3 November, 2011
Nitin Sawhney is one of Britain's most exciting and inventive musicians. He's a talented producer, songwriter, actor, writer and scriptwriter. In addition, he's a past Ivor Novello and MOBO winner.
His exhilarating and atmospheric music is created around imaginative textures and rhythms. He imaginatively fuses Indian classical music, blues, flamenco, acoustic drum & bass, hip-hop, jazz and soul.
The complex themes of multiculturalism, spiritual identity and generational conflict often feature in his work. In his 9th studio album, Last Days of Meaning, he looked at the prejudice and embittered views of a fictional character Donald Meaning, a fearful old man. The 11 songs have spoken word passages from Meaning, expertly played the actor John Hurt. Meaning's redeeming quality is that he's capable of learning and understanding.
This was an astonishing evening of moving songs in an inspirational setting surrounded by beautiful gothic architecture. A spellbound audience found Letting Go to be incredibly emotional, the hypnotic effect only broken when a voice cried 'superb'. The excellent sitar and bongo-beats of Kite (featuring Soumik Datta and Nicki Wells) help make it a fine, colourful and overwhelming song.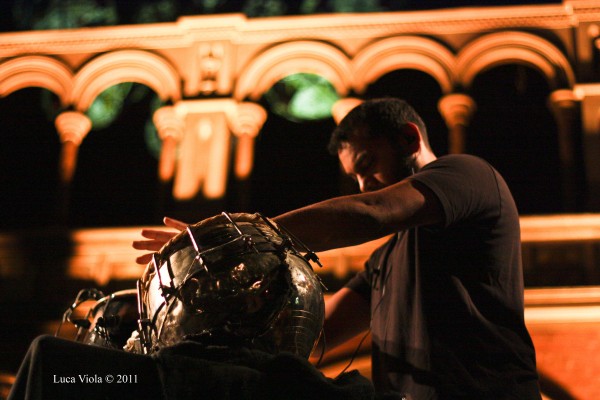 Nitin's insight, humanity and thoughtfulness became clear when I interviewed him briefly before the performance. I emerged feeling that I'd had an enjoyable encounter with a long lost friend rather than someone I'd never met before.
Set list: Devil & Midnight, Sunset, The Immigrant, Letting Go, Confessions, Distant Dreams, Henrecica Latina, Shadowlands, Homelands, Noches En Vela Pt 2, Daybreak, Tender World, Daydream, Kite, Conference, Nadia, Dead Man, Prophesy.
Photos: Luca Viola