MAINI SORRI – Someday Volume 2
aaamusic | On 13, Nov 2011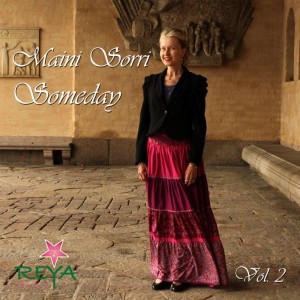 Maini Sorri Päivikki Hongslo is a Sweedish-Finnish singer songwriter from Uppsala, Sweden who began composing music for piano from 8 years old . Her album Someday received some excellent reviews in the UK.
Her harmonies and background vocals are reminiscent of the style of Sarah McLachlan and her new album Someday Vol. 2 will be released on 14th November 2011 by Reya music, Sweden.
Clearly there are those who believe she's a talented artist who is highly professional, hauntingly beautiful and can do nothing wrong.
There are also those who feel she's mediocre and unimaginative with some awkward lyrics which are far from poetic.
Personally, I find her very energetic, genuine and inspiring with a clear and pleasant voice which has a strong feel of individuality, though sadly the production of the album does let her down a bit.
Track list: 1. Someday 2. Only A Memory 3. Oh Echo 4. Highway 5. I Am Leaving 6. I Shouldn't Have Trusted You 7. Like An Angel 8. Dreamworld 9. Like A Golden Eagle 10. Lähden yksin.
Anthony Weightman