Michael Jackson 'Immortal' out 21st Nov
aaamusic | On 16, Nov 2011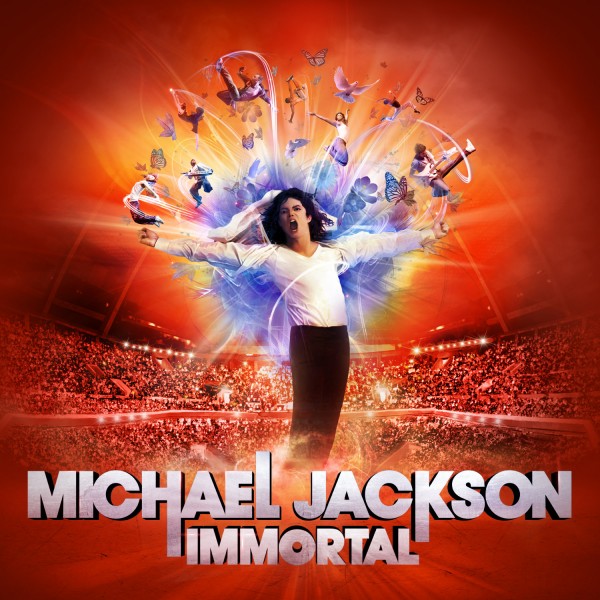 On November 21, Epic Records in conjunction with the Estate of Michael Jackson, will release IMMORTAL – the highly anticipated musical tapestry for Cirque du Soleil's Michael Jackson THE IMMORTAL World Tour. IMMORTAL will be released as both a deluxe double disc version and single disc.
Led by esteemed musical designer, Kevin Antunes (Justin Timberlake, Rihanna, Madonna) IMMORTAL takes a fresh, creative approach in redesigning and reimagining more than 40 of Michael Jackson's greatest original recordings into a compilation that allows listeners to experience his music in an entirely new way.  After spending a year in the studio working with Michael's original multi-track master recordings, Kevin created IMMORTAL which offers listeners a new soundscape to Michael's artistry while preserving the power and familiarity of his unparalleled voice and his legendary tracks.
IMMORTAL is sure to touch the hearts of passionate Michael fans as the album unfolds his musical legacy with redesigned versions of his hits, electrifying mashups and newly discovered outtakes fans have never heard before including an alternate take on the Jackson 5's "ABC" and a choir that Michael recorded for "They Don't Really Care About Us."
To pre-order IMMORTAL, and view footage from Michael Jackson The IMMORTAL World Tour please visit www.MichaelJackson.com
Take a listen here:
 Latest tracks by MJImmortal 
The North American leg of Michael Jackson THE IMMORTAL World Tour kicked off last night in Montreal, and will include an extended stay in Las Vegas in December. The epic show, which was written and directed by Jamie King – the leading concert director in pop music today –, is a riveting fusion of Michael Jackson music, choreography and Cirque du Soleil creativity that offers fans worldwide a unique view into the spirit, passion and heart of the artistic genius who forever transformed global pop culture.
Michael Jackson Dancing With The Stars from Epic Records on Vimeo.