Brigade – Will Be Will Be
aaamusic | On 30, Nov 2011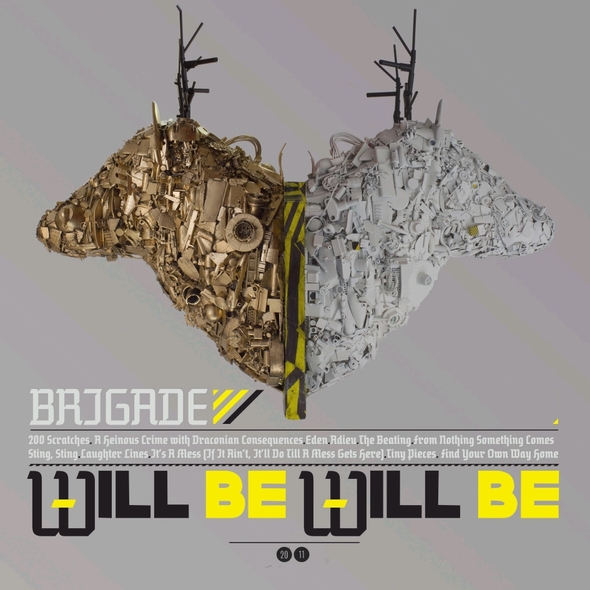 Brigade are no newcomers to album releases with 2 EPs and 2 studio albums under their belts. With their new record Will Be Will Be they have decided to do things a little differently. The band decided to record their third album in connection with PledgeMusic, a revolutionary new project whereby fans and followers of a band help to fund the recording of an album.
This album also marks the bands first time self-producing the 11 songs that make up this album. Lead singer Will Simpson said that this allowed them to "spend a lot of time on arrangements; we're constantly re-assessing and re-editing the songs".  "200 Scratches" is an upbeat track with a dark compelling sound. The melody reminds me of a Biffy Clyro sound with a typical "sing-along" chorus that is perfect for a live setting. "The Beating" stays true to the sound that Brigade showcased on their other records- it is a heavy, loud stomper of a rock song- one sure to get fans going. "Laughter Lines" is very different to many tracks on the album with the introduction of strings and other new instrumentation it tells a moving story of loss.
Overall this album is a youthful effort with many of the tracks consisting of chanted, repeated choruses that will no doubt please fans and gig-goers. However, at times this album seems to lack consistency. Some of the tracks don't seem to fit in with the overall sound of the record and there are some unmemorable moments.
Brigade have announced that they will go into semi- retirement after "Will Be Will Be" not ruling out the release of more music but slowing down on touring. So if you want to catch these guys, who are known to put on a stellar show- now might be your only chance.
Orna Lyons