Arkarna give away remix!
aaamusic | On 12, Dec 2011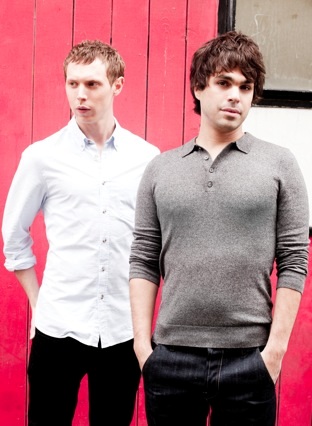 So, who are Arkarna? Well, producer and singer Ollie Jacobs and guitarist and songwriter Matt Hart met a few years back when they were both assisting other people in their musical explorations. They found they had a lot of common ground and decided to take the plunge and get in the studio together to see what they could come up with.
Arkarna – Left Is Best (Rednek VIP Mix) by ArkarnaOfficial
For Ollie, Arkarna isn't a new thing. He found a great deal of worldwide success with their platinum selling debut album 'Fresh Meat' back in 1997. Ollie, like many others, became disillusioned with the music industry. Being signed to a major label had it's downsides and he felt he was trying to be shaped into something that didn't suit who he was. So he backed out of the limelight and reclused into the haven of his studio, where he produced and mixed many successful tracks for other artists. It was only after working with Matt that he knew that it was time to make his own music again. So, Arkarna are re-born, and are showing themselves to be an altogether exciting prospect. Brought up to date and with some really exciting remixers such as So Called Scumbags and Rednek adding their own distinctive flavour into the mix.
For more information please head over to their facebook page, where you can download free track 'Strange Creatures'.
https://www.facebook.com/ArkarnaOfficial
https://twitter.com/#!/arkarna