Bowerbirds announce May UK tour & further 'The Clearing' album details
aaamusic | On 11, Jan 2012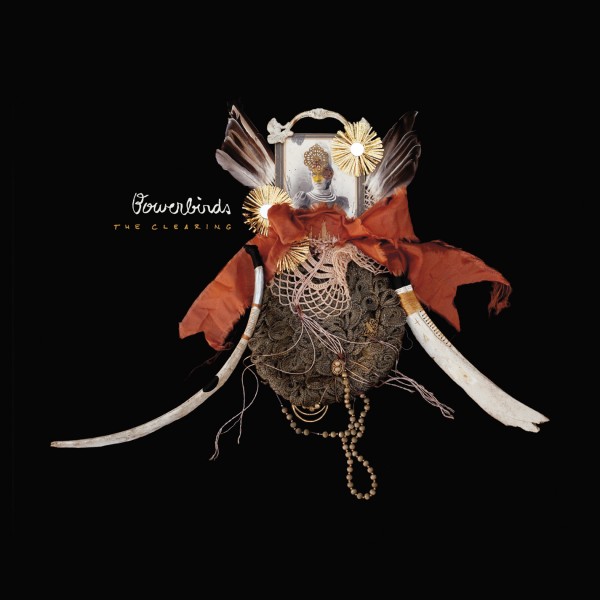 Bowerbirds have just announced a 4 date UK tour for early May, performing in Leeds, Manchester, Brighton and London…
Thursday 3 May – LEEDS – Brudenell Social Club (£8.50)
www.brudenellsocialclub.co.uk/
Friday 4 May – MANCHESTER – Deaf Institute (£11)
http://thedeafinstitute.co.uk/
Saturday 5 May – BRIGHTON – The Haunt (£9)
http://www.thehauntbrighton.co.uk/home
Monday 7 May – LONDON – Cargo (£11)
http://cargo-london.com/
The best songs of North Carolina's Bowerbirds have always seemed eternal. Coruscated by Beth Tacular's bird song and Phil Moore's environmentalist empathy, 'In Our Talons' (from Bowerbirds' 'Hymns for a Dark Horse') was, at its core, a quest for solidarity in a world of closing shadows. 'Upper Air's 'Northern Lights' painted a pained portrait of love shrouded in doubt as perfectly as Cash, Dylan or Cohen. These felt like more than songs; they felt like treasures.
But those recordings were made on the quick and the cheap, with nylon-stringed guitars, fiddle lines and drum patterns that became comfortable. You could imagine these songs as old stateside standards, because, really, that's how they sounded – campfire anthems sung by a couple clinging to very deep love.
'The Clearing' is the third album by Bowerbirds, and as is often the case for bands that have found steady success, they had more time and better resources to make it. This is a bigger record, with bolder sounds, a broader scope, and more complex songs. "Tuck The Darkness In" for example, surges in its final two minutes with a wall of electric guitars and drums, while other tracks feature restless vibraphones and piano.
Yet 'The Clearing' is more than a third record for the Bowerbirds. Between 2009's 'Upper' Air and this one, Beth nearly died after a mysterious illness that left here hospitalised for a time. They rescued and adopted a dog that ran beneath their tour van's tires. Beth and Phil even ended their long relationship but began it again after realizing that, despite their own shortcomings, they didn't want to be with anyone else. Mostly, though, they returned to their cabin in the woods of North Carolina to nest – to make soup and walk dogs, to make art and write songs, to realize that this was their life and find contentment in it. For the Bowerbirds, The Clearing represents the perfect realization of a fresh, timely outlook. On The Clearing, Phil and Beth sing of the best and most important moments of their life and, in turn, create new ones.