Laura Gibson – La Grande
aaamusic | On 12, Jan 2012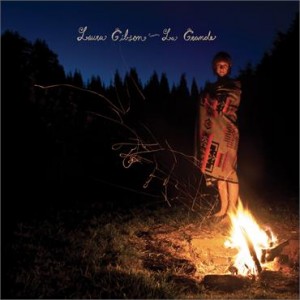 This is the third LP from Oregon born Laura Gibson who describes this project as "the best thing I've made, ever". Where her first two albums had a huge folk sound this LP seems to have a more alternative vibe. For first time listeners you will immediately compare Gibson's soft clear vocals to the UK's Laura Marling.
The album is opened by title track "La Grande" which has a country-western sounding beat driving it, but the accompanying instrumentation and vocals are decidedly indie. Throughout this album the use of echoes, muffled vocals and distant sounding guitars often give these tracks a vast sound- but at no point does "LA Grande" lose its intimate feel. Gibson has mastered the ability of making it sound as though she is singing directly to you, with some of the tracks almost sounding like live recordings. It will be interesting to catch these tracks at Gibson's upcoming gigs to see if she can capture this same intimacy in a live setting.
"Crow/Swallow" is a simplistic, twee song where instrumentation takes the backseat while vocals and lyrical content takes the lead. Gibson's subtle vocals are very warm and self assured, if rather gentle. However it seems that Gibson wants to dispel the gentle, timid image that has she has been given in "Lion/Lamb" she cries "I am not a lamb, I am a lion…tearing your grace with every tooth and claw." Some of the tracks on this album carry on this gritty, "grander" theme such as "The Rushing Dark" and "Red Moon". "Time is Not" is a highlight for me on this album, a haunting, moody sort of a track that has hints of Joni Mitchell and showcases the sweet tone to Gibson's vocals.
Gibson has certainly succeeded in giving her fans a little of what they love about her music while cranking it up a notch or two and introducing some new sounds into her music and developing her style while still keeping her unique essence.
Orna Lyons