Zenon to release Valentine's Day single
aaamusic | On 13, Jan 2012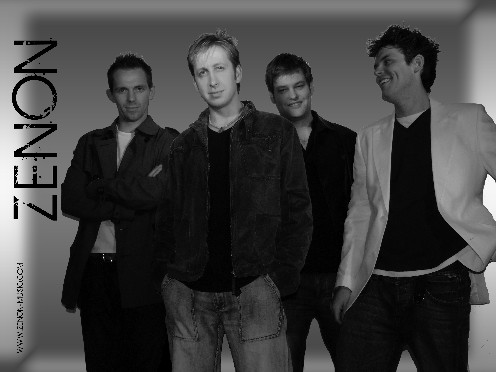 Zenon are set to release their new single 'Love You Forever' as a special Valentine's Day track.
The band was formed by the lead singer/guitarist' Zenon Boczar'  They are also known as Zee in Poland due to the name 'Zenon' being a very old traditional polish name.
Zenon boczar was born in Sheffield, England of Polish parents which gives him dual nationality and he is the front-man, lead vocalist, and guitarist of the band He is also the band's songwriter, their studio engineer/mixer and producer.
The 2011 single Can't Breathe was featured on numerous new music show playlists including worldwide on the BFBS Rock show as well as the rotation playlist at Total Rock Radio. The video to the track was also feature on Youtube's Best Of Facebook page.
Their music has been described as a fusion of Rock and melodic Pop with strong melodies and hooks played with a highly energetic style incorporated within their live shows. There performances have aired on european television and included an audience with the Polish president and the famous Miss World pagent.
'Zenon' recorded their debut album "Falling" in studio shared with artist such as Bryan Adams, Five, S Club, Mel C and produced all the tracks themselves. The album clinched the band a deal with Polish label  Pomaton EMI which led to the release of their first album in Poland.
There singles have reached no 1 on many radio charts in  Poland so they are frequently on tour with the elite and the most famous of Polish artists. Zenon also came second for the polish selection for Eurovision! Missing out by just a few votes with the song "First Kiss" which was a duet with famous polish actress Monika Jarosinska who also appears as the love interest in Zenon's video for love you forever.
Zenon are : Zenon Boczar – lead guitar and vocals / Nathan Millward – bass guitar  Richard Ashton – keyboards / Danniel Wright – drums
For more info visit www.zenon-music.com