NEIL COWLEY TRIO – The Face of Mount Molehill
aaamusic | On 15, Jan 2012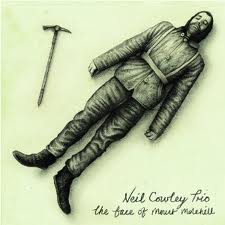 Extraordinarily, at the age of 10 years old, Neil Cowley once performed a piano concerto to more than 1,200 people at London's Queen Elizabeth Hall.
The Neil Cowley Trio comprises pianist Neil Cowley, bassist Rex Horan and drummer Evan Jenkins.  As contemporary jazz artists they're exhilarating and talented with a love of stunning orchestration.
The trio won the BBC Jazz Award for best album for Displaced in 2007.  The album Loud… Louder… Stop! followed in 2008 and the critically acclaimed Radio Silence in 2010.
Their 4th album The Face of Mount Molehill is released on 23rd January 2012 through Naim Jazz Records and the trio demonstrates its fondness for grand, expansive, dynamic sounds. Its has great contrast and diversity from a bouncy and heavy tone one moment to a delicate and beautiful melancholy the next. With originality and a natural playful energy it takes you on a powerful and rhythmical musical journey. Lovers of jazz will be excited, touched and thrilled by this album
Tracks: Lament , Rooster Was A Witness , Fable ; Meyer , Skies Are Rare , Mini Ha Ha , Slims , Distance By Clockwork , The Face Of Mount Molehill , Hope Machine , La Porte , Sirens Last Look Back.
The Neil Cowley Trio plays the Queen Elizabeth Hall on March 15th.
Anthony Weightman