Introducing… Saturday Night Gym Club!
aaamusic | On 18, Jan 2012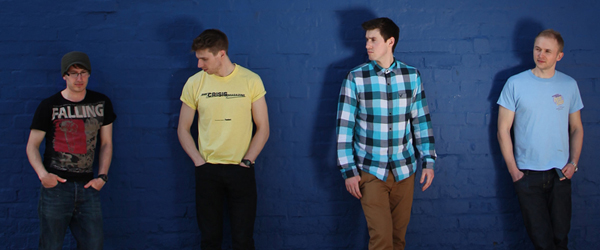 Saturday Night Gym Club begin 2012 with the release of their debut EP How To Build A Life Raft. This 6-track EP is the perfect introduction to the band's well-crafted electro sound.
The EP starts on an ambient note with "I Know ft. Ellie Walker". The smooth soundscape created by the SNGC boys is akin to the sound M83 created on their album Saturdays = Youth. However, this track is a mere taster of what's to come as the EP quickly changes pace. "A Green Light " and EP title track "How to Build a Life Raft" showcase the band's ear for a well-rounded upbeat electro inspired tune, not dissimilar to bands like Crystal Castles and Ladytron. By the end of the EP, the band slowly bring the listener down with their less "dancey" influences taking a backseat. "Lituya Bay" is a gorgeous layering of strings and piano, with their signature electro beats introducing themselves only in the last few minutes of the track. Think Ólafur Arnalds performing at a dinner party, gate crashed by Aphex Twin – beauty and the beats!
Alan Sanderson (vocals, beats / sampler), Conor O'Kane (vocals, keys, guitar), Nick Crowe (vocals / bass) and Tom Bounford (violin / synths) all met at University whilst studying science. This half English, half Irish quartet quickly bonded over their mutual obsession with sound, something that helped to overcome their initial misunderstanding for each other's musical styles. And so these four science students formed Saturday Night Gym Club. The band self-produce all of their material, sending parts of the music via email, threading it together to concoct dreamy textures that swell and glitch, something that they describe as "an electric blanket for the soul".
Saturday Night Gym Club – How To Build A Life Raft by abadgeoffriendship
The band have already played BBC Radio 1's Big Weekend, Livefest at the London 02 and Small Trees Festival but have plans for more. With DJ sets planned in the UK, Ireland and Europe, a set of festival appearances for summer 2012 and a debut album planned for the end of the year, there's no stopping Saturday Night Gym Club.
How To Build A Life Raft will be released via Music Cuisine on March 5th, 2012.