Jim Kroft – The Hermit and the Hedonist
aaamusic | On 21, Jan 2012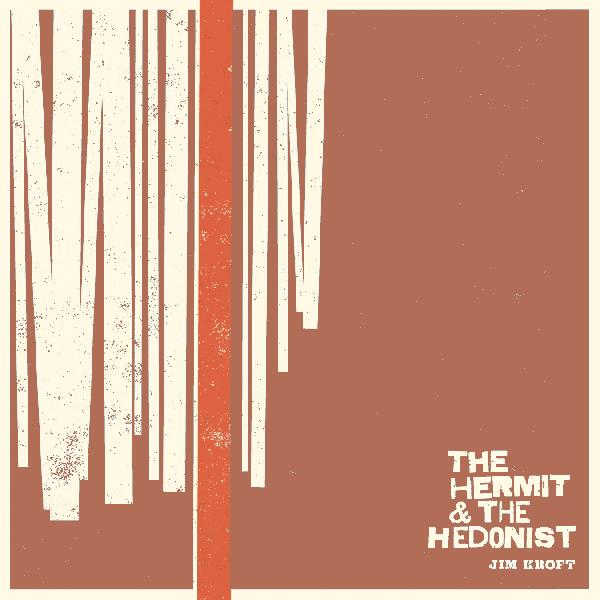 It is only 1 year ago since Jim Kroft released his debut album 'Between the Devil and the Deep Blue Sea' however, he has quickly penned a follow up effort  entitled 'The Hermit and the Hedonist', which will be released on January 30th. This record appears to be a concept album detailing Jim Kroft's move to Berlin from London in 2007. This album chronicles Kroft's observations, difficulties and challenges of living in Berlin. 'The Hermit and the Hedonist' is said to be "a soliloquy to the impenetrable lows and imperious highs of a songwriter´s attempt to bring his music from mattress to mainstream".
However, a depressing, hopeless tale of heartache and strife this ain't, "The Hermit and the Hedonist" remains positively balanced throughout. Although Kroft is very honest and straight forward in the scenarios he describes the music is not as simple. Rich sounding orchestration accompanies many of the tracks including Ulysses and Haiku. There are some commercial radio friendly tracks to be heard- such as "The Jailer" which takes his rock influence up a notch with steady drums and a memorable chorus.
"Daylight" is another highlight- a song where Kroft's silky vocals blend perfectly with the backing music and dreamy violins, with the changing time signatures , keeping the song modern and different.  Kroft is extremely honest in the songs on this album- his vocals are self-assured and passionate- it is quite clear that the lyrics and subject matters have come from his heart which is a great feat. Overall this record has a definite retro sound with many of the songs touching on a soft-rock approach, but the modern influences and production effects give this album a current vibe.
Orna Lyons