Ringo Starr – New Album '2012' Out On January 30th!
aaamusic | On 21, Jan 2012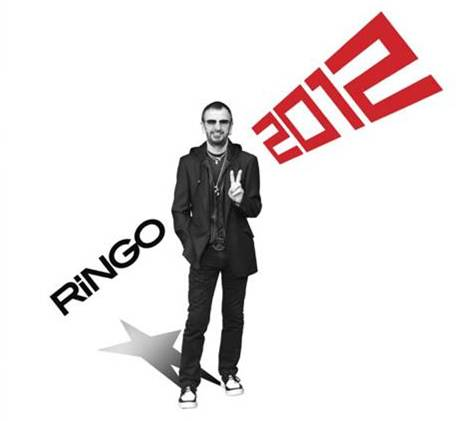 www.ringostarr.com www.thebeatles.com
http://www.facebook.com/ringostarrmusic
Ultimately what's most impressive about Ringo Starr isn't what he's been, but rather who he is," wrote Rolling Stone rock critic David Wild. "The man's great heart and soul, his wit and wisdom." Ironically, the story of Ringo's evolution from former Beatle to successful solo artist is still best told from the beginning.
Ringo Starr's music, as a solo artist and as a Beatle, is permeated with his personality. His warmth and humor, and his exceptional musicianship have given us songs we all know and love, including "With A Little Help From My Friends," "Don't Pass Me By," "Octopus' Garden," "Photograph," "It Don't Come Easy," "Back Off Boogaloo," "You're Sixteen (You're Beautiful And You're mine)," "Don't Go Where the Road Don't Go," "The No No Song," and "Never Without You."
Since beginning his career with The Beatles in the 1960s, Ringo Starr has been one of the world's brightest musical luminaries. He has enjoyed a successful and dynamic solo career as a singer, songwriter and drummer, an active musical collaborator, and as an actor. Drawing inspiration from classic blues, soul, country, honky-tonk and rock 'n' roll, Ringo continues to play an important role in modern music with his solo recording and touring.
Guest performers include: Joe Walsh, Benmont Tench, Kenny Wayne Shepherd, Dave Stewart, Don Was, Van Dyke Parks and Edgar Winter.
TRACKLIST
1.            Anthem (Richard Starkey / Glen Ballard)
2.            Wings (Richard Starkey / Vince Poncia)
3.            Think It Over (Buddy Holly / Norman Petty)
4.            Samba (Richard Starkey / Van Dyke Parks)
5.            Rock Island Line (Arrangement by Richard Starkey)
6.            Step Lightly (Richard Starkey)
7.            Wonderful (Richard Starkey / Gary Nicholson)
8.            In Liverpool (Richard Starkey / Dave Stewart)
9.            Slow Down (Richard Starkey / Joe Walsh)
Produced by Ringo Starr