Barry Adamson – I Will Set You Free
aaamusic | On 22, Jan 2012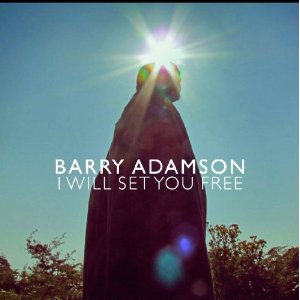 Not many people have the pedigree of Barry Adamson. He's been in Magazine, Buzzcocks, Nick Cave and the Bad Seeds among a boatload of others so it stands to reason that he means business on this, his tenth studio record. In many ways, this record is most indebted to the latter band, especially the dark, funky theatricality of their most recent effort Dig, Lazarus Dig!!! It's difficult to argue with the bass led strut of opener Get Your Head Straight and Adamson's startlingly Cave-esque serial killer baritone, but as the record goes on, you'd expect it to branch out in some way, and it does… whether that's entirely a good thing though is a different question entirely.
After Get Your Mind Right and the similar Black Holes In My Brain, Turnaround suddenly goes all M.O.R and while it's not bad per se it's absolutely jarring to the listener. Following track The Power of Suggestion fairs a little better, managing to combine the pop of Turnaround with the strut of the opening duo, but it's still far from perfect, giving a slightly overly polished sheen to what seemed to be a pretty raw garage rock album, especially in the dreadful synth brass section splurging itself over the latter half of the song. Destination puts us right back on track with a thrillingly propulsive, distorted rocker (completed with handclaps!), but it still makes very, very little sense as an album, like Adamson though, while making this album, "Right, I'll sound a little bit like the most popular band I was in, and then put some radio friendly pop singles to even it out. Sorted!" and it hasn't worked, at all.
He comes so close but this very soon starts to feel like a collection of serviceable to good songs thrown together like a hastily put together greatest hits. There is no denying this man is very talented, it would take a deaf imbecile to say that, but to say that the world needed this album is to be an extremely deluded individual. Or Barry Adamson. Either's fine.
Will Howard