MAMAS GUN feat. BEVERLY KNIGHT @ Jazz Café
aaamusic | On 22, Jan 2012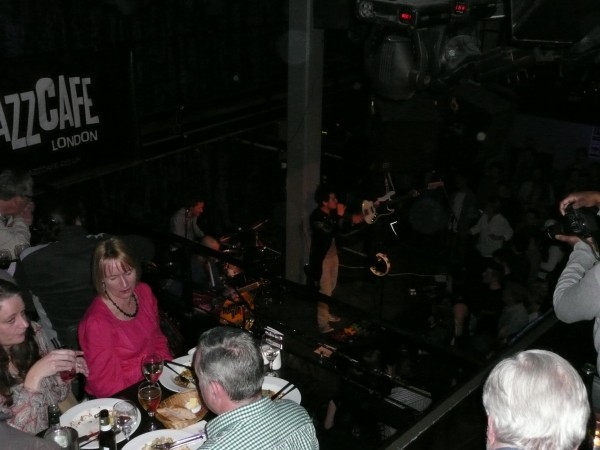 London, 20th January
Mamas Gun, named after an album by Erykah Badu, is a quintet soul, rock and funk band from London. It's reminiscent of Stevie Wonder, Jamiroquai and Maroon 5.
The five piece group comprises: Andy Platts (vocals), Dave Burnell Oliver (keyboards), Terry Lewis (guitar), Rex Horan (bass) and Jack Pollitt (drums).Their successful debut album Routes To Riches was released in 2010.
Only One is the third single taken from their second studio album The Life and Soul released in July 2011. It'll be released as a single on 30th January, 2012 and was produced by Grammy Award winning Martin Terefe and Andreas Olsson.
This is an impressive, up-tempo and spirited song about soul mates' and fateful love which has sophisticated charm combined with a simple instrumentation. In this gorgeous duet the warmth & beauty of Andy Platts' vocals merge powerfully with those of Beverley Knight to make something fresh & exciting. It's very emotional and great R&B with a contemporary but timeless quality.
Some critics find the music of Mamas Gun well executed but would like greater musical experimentation and less intermittent excitement. They yearn for less of the slow moving numbers and more for a set that's constantly lively and exuberant.
Devoted fans look upon singer and composer Andy Platts as charismatic and striking and feel that Mamas Gun is exceptionally vibrant with its strong, catchy and colourful melodies. In fusing different eclectic styles it's become addictive and infectious.
Anthony Weightman