Dead Wolf Club – Radar
aaamusic | On 23, Jan 2012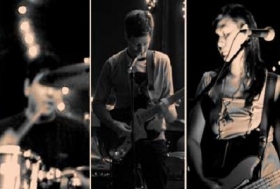 What can you expect from a band that met on a plane the first time if not craze and vigour? John Othello (vox/guitars), Alwin Fernandez (guitars), Martha Supajirawatananon (bass), and Serra Petalle (drums) met two years ago flying to Paris. After 24 months their first same/titled album will finally see the light on Friday 1st Friday.
Radar is the first single from the album: three minutes of pure energy, between Nine Black Alps and Futureheads, with hints to Bloc Party when they were still a rock band. Do not miss their Uk Tour in February. The band will touch London on the 9th and Manchester on the 7th.
Radar is available for free at http://soundcloud.com/charmfactory/dead-wolf-club-radar.
Lorenzo Coretti