Rebekah Delgado: Sing You Through The Storm
aaamusic | On 23, Jan 2012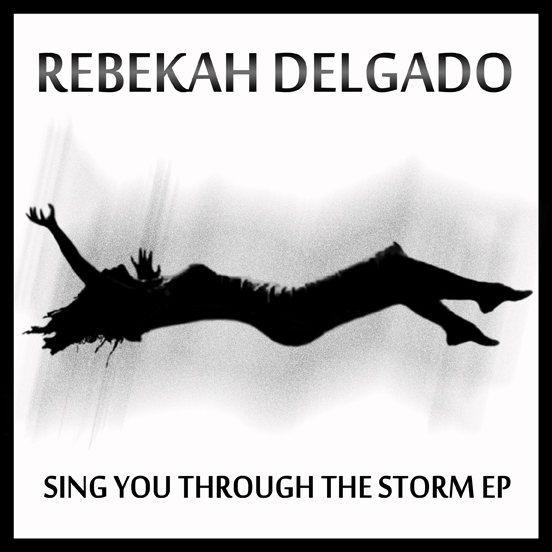 REBEKAH DELGADO, SING YOU THROUGH THE STORM EP.
RELEASE DATE 19TH MARCH 2012
With successful tours, radio and press support across the UK, Spain, Italy and America under her belt from days fronting post punk outfit 'The Last Army', Rebekah Delgado prepares to release her first solo work as a free to download 4 track EP. The record showcases a range of new sounds from singalong title track 'Sing You Through The Storm' to the moodier dub of 'Don't Sleep' and shows a departure from her previous bands' foundations by now being more word-driven and influenced more by her Spanish roots and Arabic leanings.
Sing You Through The Storm has already become a live favourite amongst fans who join in ever expanding numbers to sing along to it's anthemic end, some even forming an extension to Rebekah's live set up under the moniker of 'The Drunk Choir' (who also make a cameo towards the end of the song's video). Live shows are often accompanied by a variety of other musicians, including musical saw, violin, harmonium, cello and drums.
Reviews of her Music Week Breakout gig described her as 'having a knack for writing hazardously catchy songs brimming with charm and incisive wit' and 'intensely personal, giving the kind of performance that lingers helplessly in your mind for weeks afterwards'.Rebekah is also finding huge popularity in the neo cabaret scene following a debut at Kevin Spacey's notorious Boom Boom Club that prompted Time Out to draw comparisons between Rebekah and Regina Spektor.
Multi-lingual Rebekah also mines her Spanish roots for her music, often singing in Spanish and French as well as English and her debut solo album due in October shows an accomplished collection of new material veering from melancholic and contrite, uplifting and spirited to risky and pure risqué pop.
Sing You Through The Storm EP Track listing:
1) Sing You Through The Storm (A Través de la Tormenta for Spanish release)
2) Little Boy Blue
3) Trying To Forget
4) Dub Don't Sleep (Johnny Nothing remix)