Ani Di Franco – Which Side Are You On?
aaamusic | On 28, Jan 2012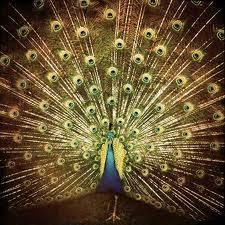 Ani Di Franco is an American Grammy Award winning singer, poet, folk guitarist and songwriter. She's released numerous albums.  As a well know feminist idol and icon she's supported various grassroots cultural and political organizations, covering many causes.
She releases her records through her own indie label Righteous Babe. Her last album Red Letter Year in 2008 was very soulful and blues like.
Which Side Are You On? , her 21st album, is intensely moral, personal and political. She tackles death, marriage, racism, abortion, drug companies, homophobia and promiscuity.
The title track Which Side Are You On? is a radically reworked version of the anthem popularised by Pete Seeger five decades ago. He joins her on the track on banjo and vocals and she has added her own verses to it. There are 11 original songs to the remainder of the album.
Ani Di Franco has become increasingly influential and inspirational.
With great maturity, insight and compassion, this is another candid and strikingly direct album from this talented artist who once again pushes boundaries. There's nice guitar work and some good arrangements which are strong and powerful.
Ani Di Franco is intense, outspoken and provocative without loosing any of the rawness of her earlier albums. The album is a snapshot of her own life and her sense of the USA in crisis and its relationship with the rest of the world.
Tracklist: 1. Life Boat 2. Unworry 3. Which Side Are You on? 4. Splinter 5. Promiscuity 6. Albacore 7. J 8. If Yr Not 9. Hearse 10. Mariachi 11. Amendment 12. Zoo.
Anthony Weightman