Charlotte Gainsbourg – Stage Whisper
aaamusic | On 29, Jan 2012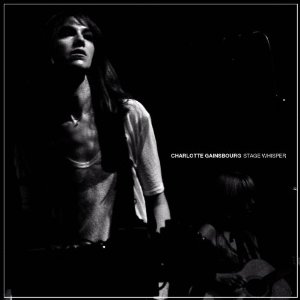 Charlotte Gainsbourg is back, with a little help from her friend Beck, with a double album named Stage Whisper. It is half new material, half live recordings: it is the first half that we're going to look at.
The album opens with Terrible Angels, a future-tastic explosion of sampled spirituality – "I want release from absolution" croons the French artiste. It sounds like Midnite Vultures would if it were a black and white album, rather than a fluorescent one. Paradisco embraces drum and bass and turns into a classy guitar-tronica number, which is girly in the most audacious way possible. All the Rain is perhaps the most successful track, in its minimalistic balance of echoing vocals and keyboard-led doom, along with White Telephone: rarely has waiting for an answer from the other end of the receiver sounded so colossally painful.
On we go with Got to Let Go, an honorable mention for the appearance of Charlie Fink from Noah and the Whale: his mere presence seems to ooze that penchant for poignancy that characterizes his band, which is slightly off-topic here. The album goes quickly back on track with closer Memoir, a gloriously feminine guitar monologue full of delicious arpeggio moments and possibly the best lyrics on the record – "I remember you undressing as I set myself on fire, and the funeral was quick as I lay lifeless on your pyre"  is only one example of this sexual and heartfelt storytelling; and it doesn't get much more eros / thanatos than that.
The set of new songs included in Stage Whisper is an impressive show of audacity which proves yet again the strength of the Gainsbourg/Hansen collaboration: after 2009's IRM, Beck's role is all the more prominent on this outing, with his forward-thinking genius adding the final bold touch to Charlotte's enthralling, eclectic grace as a song-writer.
Chiara Amoretto