Honour Before Glory – The Maison EP
aaamusic | On 03, Feb 2012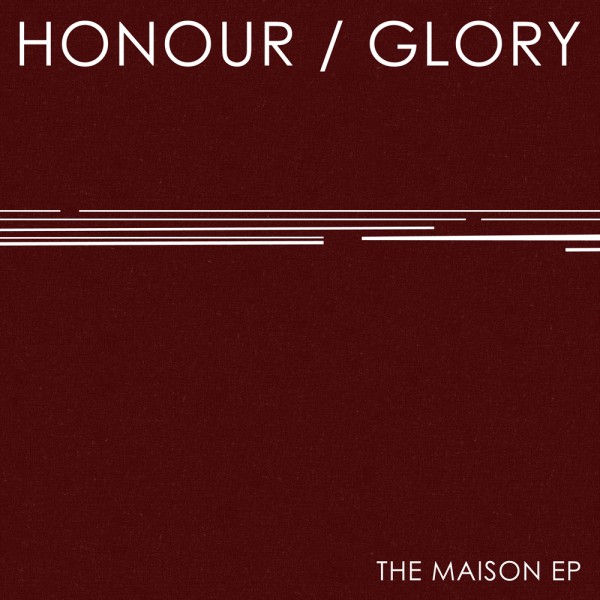 Honour Before Glory is the name of the new solo output from former ¡Forward, Russia! guitarist, Whiskas, and co-founder of ultra-cool label Dance To The Radio. This Leeds-based indie hero digitally released his debut album 'This Is Broken Lines' last year (with the physical release still, I think, pending), and this new EP is made up of four versions one of those album's songs – 'The Maison'.
The opening, album version is a brooding, keys and synth-led tune, displaying some understated, 80s tinged electro, and some layered, hushed vocals. It's moody, it's haunting, but it's ultimately uninspiring. The second version – 'The Maisonette' – is an energetic, full band version, included to demonstrate how Honour Before Glory used to play the song live. The post-punk guitars and low-pitched, new wave vocals allow for a more engaging and memorable listen – not a million miles away from bands like Interpol.
'Maison (Players Version)' is allegedly meant to recreate the experience of how it is now played live by the latest Honour Before Glory incarnation, and acts as more of a fleshed out remix of the original opener. Basically, this version features added drums and sonic layers of guitars, and sounds all the more better for it – like a fully realised idea. The closer is an acoustic version of 'The Maisonette', included to show the initial 'scrap book' skeleton of the composition. It's fine, with a better vocal, but fairly irrelevant.
Incorporating four version of the same song is a nice little idea by Honour Before Glory, it's just a same that the chosen song is a little unfulfilling. Save yourself some time and just check out live indie-rock version and the 'Players Version'.
Clive Rozario
——————————————
Honour Before Glory is the new solo indie rock project produced by Whiskas from Leeds, once guitarist with Forward, Russia!
Their CD This Is Broken Lines will be released on 5th March, 2012, mastered by Tom from Forward Russia.
The Maison EP, taken from the album, will be released worldwide on Monday 6th February. It provides four versions of the same song, Maison / The Maisonette: Maison, the album version, The Maisonette played live at an early Honour Before Glory gig, a version of Maison played live recently and the original idea of the song played solo by Whiskas.
Studio XiiXii have made a video for the lead track, using audio to manipulate digital images.
This is soothing, breezy and promising electronica which allows you relax and pleasantly drift away to echoing ambient vocals. However, it's difficult to tell how well this EP will be received. To some this will be addictive, adventurous, genre-defying music, both moody and intense. To others, these will be awkward, meandering and repetitive songs which lack direction and sadly never really take off.
On Friday 17th February Honour Before Glory play The Cockpit, Leeds.
Anthony Weightman