Vigo Thieves Return!
aaamusic | On 07, Feb 2012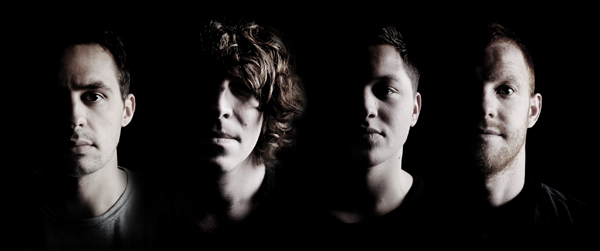 Viggo Thieves The band have released the free single Heartbeats this week, taken from Heart & Soul (Part 1). The track is available to download free from their official website. The video perfectly encapsulates the feeling of the single and is made even more impressive due appearances by the like of Brian Henderson (The Dykeenies), Leo Mayweather (White Vinyl Collective), Jamie Keenan (The LaFontaines) and Clare Kelly (Suspire).
On the EP, band ease the listener in with the instrumental intro, "Wide Awake", before breaking into "Steal Your Heart" – a tune that would not be out of place on the soundtrack of a John Hughes coming-of-age movie – with guitarist Stevie exclaiming, "It takes the heart straight out of me, darling when we were young.". The heartfelt romanticism is delivered with style and tracks like Heartbeats display the bands melodic progression – a tune that would be at home on any indie dance floor in the country.
Formed in Wishaw, Scotland, in 2008, Stevie Jukes (vox/guitar), Barry Cowan (guitar/vox), Gordon Phipps (bass) and Al Jukes (drums) have been writing furiously since the release of their Love Is Dead EP last year. Now, with new material ready to go, Vigo Thieves are setting up for an assault on the year ahead. Having already sold out the King Tut's Wah Wah Hut New Year's Revolution show in January, and with backing from the likes of BBC Radio 1 Scotland's Vic Galloway and Ally McCrae as well as the voice of new music in Scotland, Jim Gellatly, the band are determined to make 2012 their breakthrough year.
Heart & Soul (Part 1) is due for release on 5th March 2012, via Hijacked Records.