The Horrors @ O2 Academy Oxford
aaamusic | On 10, Feb 2012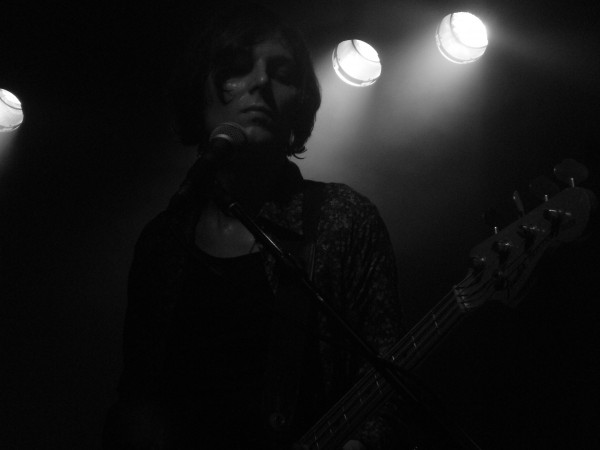 London, 19th January
Tonight's show was meant to be in October last year and was cancelled due to problems with Faris' voice so was rescheduled for this one.
I saw openers 'Toy' last year supporting 'The Horrors' at the 100 club and they weren't a patch on what they are now. They have a 'Sonic Youth' mellow grunge indie feel to their music that does drag on a bit but in places reminds me also of a band from the town they are playing in tonight 'Ride' you can see that a few of the audience are really getting into it but it's too way too long a
set for a band that not many people know.
The Horrors are a very professional band and when they have onstage mechanical problems it's because of the equipment not working properly and not because of problems that they have made themselves. The keyboard issues are fixed quickly and they get on with the rest of their set which is full of songs from new album 'Skyling' and the last album 'Primary Colours' the songs from the last album 'Primary Colours' go down really well and all the fans sing every lyric to every song. The lack of songs from first album 'Strangehouse' doesn't really matter to much cause of the strength of the new songs but it would be nice to hear some of them in the encore so it didn't affect the mood the band successfully created tonight, which is very dark a moody and the crowd move with the groove to crowd favourites 'Scarlet Fields' the amazing 'Mirror's Image' this is a band that will leave their mark on the music industry and just get better and better.
The Horrors – Set list
————————–
Changing the Rain
Mirror's Image
I can see through You
Scarlet Fields
Dive In
Endless Blue
Sea within a Sea
Still Life
————
Who can Say
Three Decades
Moving further Away
Daniel Cairns