We are the Ocean @ Sub89
aaamusic | On 10, Feb 2012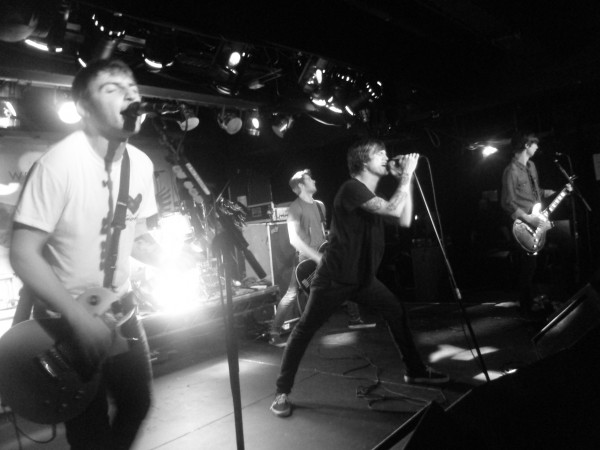 Reading, 20th January
I was shocked by the openers 'We caught the Castle' they are so youngbut have a great sound and experience past there years. They do sound like 'Paramore' and 'We are the In-Crowd' but they are much more than that they have a slight post-hardcore edge to them that makes them stand out from the other bands I compared them to before. The singer of 'We caught the Castle' does have a slight stage shyness which is quite redeeming and makes you have a place in your heart for them but I think this shyness will disapear within Time.
I have heard alot about 'Lost Boys' from alot of people but I just have to say what the hell were they going on about, they just try to hard to do that post hardcore thing and the singers fake American accent is appalling with it making his singing voice actually out of tune. I can see what they are trying to do it's a kind of 'Thrice' meets 'Bayside"Victory Records' thing but they need to get their own identity and need to stop trying to be something they are not.
'Don Broco' are hotley tipped and my opion of them has strongly changed over the last year. They have changed from a joke band into a band with something to offer from their catchy backing tracks to the energy of the band and pop like choruses. This band are a party band and we havn't had one of thou's since 'Andrew W.K.' If I was in a headline band and I wanted a support act that would get things going well I would pick 'Don Broco' cause they really excite things and the kids love them. I can't wait to see them at a festival over the summer with beach balls and ice cream.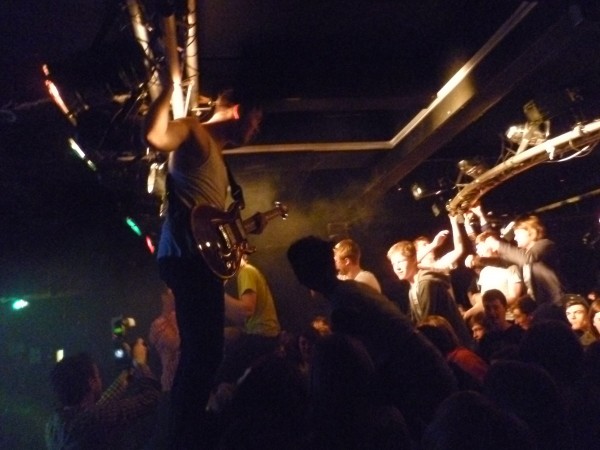 'We are the Ocean' have really progressed into a band with a strong back catalogue of amazing tunes. The two singe thing is working well for them with the 'Shakespear Sister!' Good verses evil thing going on with the singer 'Dan Brown' screaming and guitarist / Singer 'Liam Cromby' clean vocals. Liam has one hell of a voice on him that not even 'Simon Cowell' would put his thumbs down to he could do so well in other types of music, like Dallas Green has done in the country world I think he could do the same. Tonight set contains classic songs from 'Cutting our Teeth' and 'Go Now and Live' as well as songs from EP's so makes us wonder what the next album will have in store for us. This is WATO's first gig of the year and what a way to explode into 2012 like a visit to SUB89 where they sure deliver the goods.
———————
We are the Ocean – Setlist
Trouble
What if feels Like
These Days
Lucky Ones
Run Away
Trials and Tribs
Neck of the Woods
playing with my Heart
Nothing Good
Overtime
—–
Confessions
Waiting Room