William Control @ Dingwalls
aaamusic | On 10, Feb 2012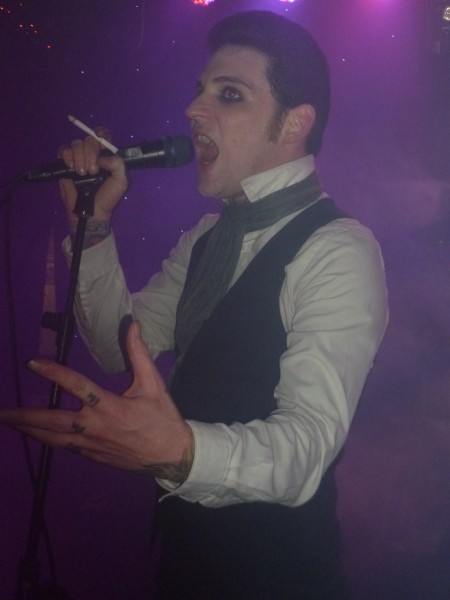 London, 6th February
On first are 'Fearless vampire Killers' who fill the void left by the abscense of a first band on. They have been hotley tipped by 'Kerrang Magazine' and they never disapoint, they are in really good spirits tonight cracking jokes and really going for it. Yes! they have 2 singers and Yes! they do sound like early 'My chemical Romance' but they are much more than that they have a great image for a start coming on cover in dust with the best collection of belt buckles I have ever seen, also they cross over with the Steam-Punk look. They also have some really catchy songs from the now popular 'You Tube' fave 'Palace in Flames' to songs from their EP 'Blood never Dries' this band is one to watch and catch early in their manistation.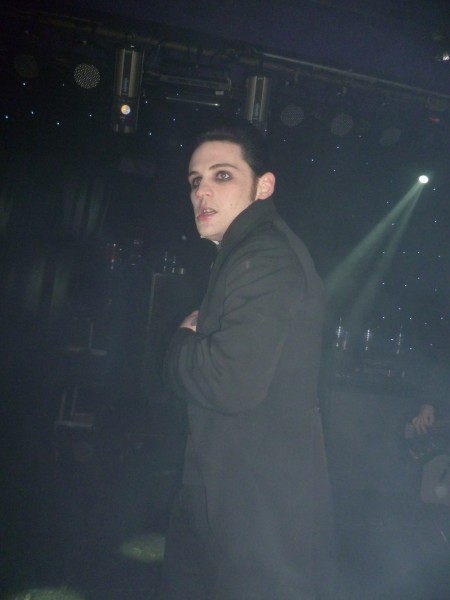 Obscure Pleasures are a much more moody band and cross from New Wave to something more… the singer looks like he should be in Tiger Army with a giant Misfits Tattoo on his hand. They havn't been going very long and even play songs they have specially written for this gig but are very professional and fill in well with the atmosphere of the venue tonight, you can tell they got their sound from their influences which are 'William Control' and 'Joy Division' but they have got their own take on it make the songs into a dark moody broody feel.
William Control has no record deal he is funding everything himself and from fans that buy merchandise in his Control Project but he is still in high spirits tonight and comes out to a venue that have all been dying to see him play live again. There are a few Aiden fans in the audience but William Control have a new fan base of more expericened and moody women. He goes through what can now only known as a greatest hits set including 'Strangers, Beautiful Loser and Razor's Edge' plus songs from his new EP 'Novus Ordo Seclorum' which includes a cover of 1963 which they perform tonight and it's breath taking. He is joined by fellow 'Aiden' band mate 'Zombie Nicholas' who doesn't speak during the performance and moodly hits his bass while doing backing vocals. this is a triumphant return to London which is backed up with a heart-felt version of London Town and makes you wonder why on earth a major record company hasn't picked up this gem.
Dan Cairns