Phenomenal Handclap Band – Form & Control
aaamusic | On 12, Feb 2012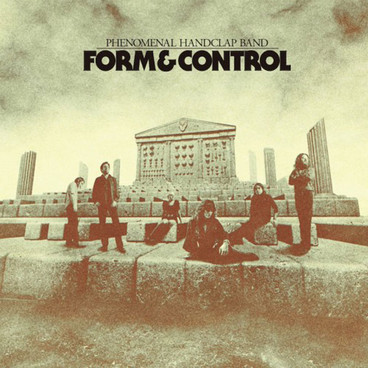 New York ensemble Phenomenal Handclap Band returns with a new album after the same titled debut and consequent remixes' album. Laura Marin, Quinn Luke & co. seem to have found here the right balance between imagination and nostalgia, with 12 songs that, in spite of the obvious references to boot-cut flares and platform shoes, sound more centred than its predecessors.
Between Ariel Pink and Funkadelic, Form & Control manages to revitalise the 1970s through the French lesson of Air and The Supermen Lovers. That said, the trick doesn't always work. While the opening Following and Give mind-blow with their uplifting electro-beats, other chapters of Form & Control, such as The Unknown Faces At Father James Park and Form & Control hardly stick in mind, hindered by unnecessary technicisms.
When the winning formula of Following is not applied the American collective sounds merely like a very talented cover band and fails in creating and involving, and this is a shame considering the monstrous potential of these six musician, in terms of technique and sound. No need to despair though, if Phenomenal Handclap Band will analyse pros and cons of Form & Control, a bright future for them is just around the corner.
Lorenzo Coretti