The Red Lapels: Single Out Now!
aaamusic | On 23, Feb 2012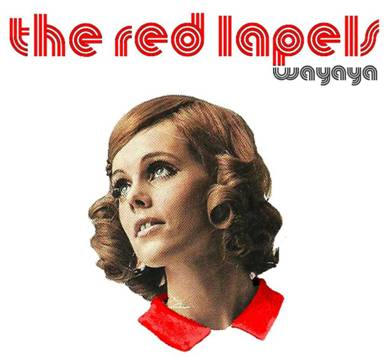 The Red Lapels are gearing up to release their latest single from their anticipated EP. The four piece band comprising of Richard Maddy (Lead singer/ Guitarist), Sean Spicer (Drums), Harvey Lee (Lead Guitar/Vocals) and Tom Barnes (Bass Guitar/Vocals), combine a post indie adventure with a display of pure energy guaranteed to have anyone physically blown.
The Red Lapels possess the ability to make stunning music with a likeable and assured swagger whilst still not taking themselves too serious. Their vintage take on indie/alternative songs have been turning heads all over the capital.
Wayaya is an upbeat single featuring a heady, catchy and anthemic chorus infused with a solid  beat and a good dose of feel good lyrics.  The weight and sheer power of Richards vocals will force people to get off their feet and onto the dance floor. The video consists of a bunch of friends play fighting with water guns whilst drinking beverages.
The Red Lapels are certainly a breath of fresh air to the music industry and certainly one to watch.